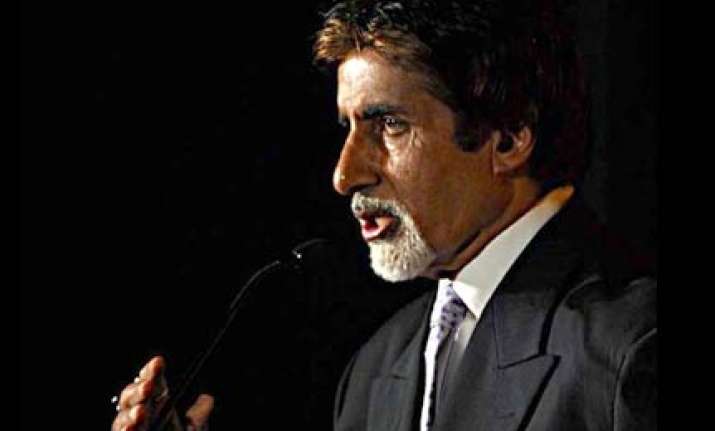 Reacting sharply to the LDF Government in Kerala developing a cold feet after initially inviting him to become the state's brand ambassador, Bollywood megastar Amitabh Bachchan has said it is a "petty act of cheap political convenience." "I did not ask them for it, they came forward with the invitation, I accepted it, now they want to decline it, fine," Bachchan wrote on his blog. 
"Not the first time such incidents have happened. (I got) Invitation to be the chief guest at the Goa international film festival and when I get there, they decline(d) it, fine," he wrote.
 A few weeks back, the Kerala Government had invited Bachchan to be the brand ambassador for state tourism. Shortly after he accepted the offer, senior CPI(M) leader Sitaram Yechury came out strongly against the move, saying it would be inappropriate for a left-ruled state to make a person its brand ambassador who was also a brand ambassador of Gujarat under Narendra Modi Government. 
Bachchan, who earlier said no politics was involved in his promoting tourism in the BJP-ruled Gujarat and that his intention was only to promote tourism, wrote "that is what I would precisely do when I would be asked to similar acts in Kerala".
On the state Government developing a cold feet now, he said "It is a petty act of cheap political convenience to prevent me from doing that and by pitting me up against political connotations and manoeuvres without paying any respect for the actual work that I would do. Fair enough, I shall abide by the judgement of the state government." 
On Monday last, the Kerala government said it has not yet taken a decision to make the Bollywood megastar the brand ambassador of state tourism. 
"The matter would be taken considering the controversy over the issue triggered by certain resistance from different quarters in the state as the actor was also the promoter of Gujarat and other states," Home and Tourism Minister Kodiyeri Balakrishnan had said. PTI