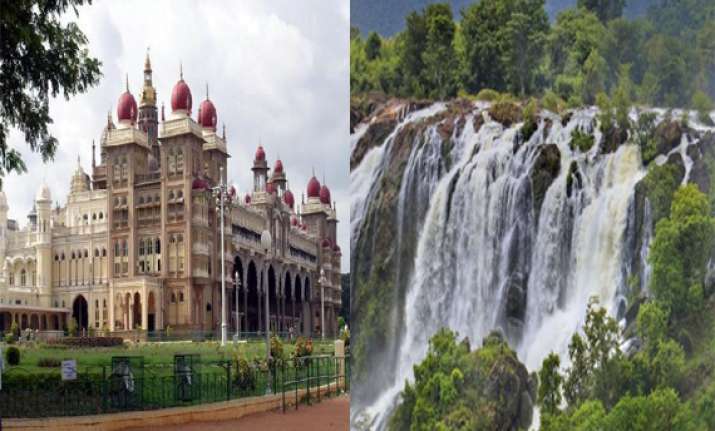 New Delhi: Karnataka is a beautiful state with lovely waterfalls, wildlife parks, sea beaches, forts and coffee plantations.
The state was created on 1 November 1956. Originally known as the State of Mysore, it was renamed Karnataka in 1973.The capital Bangalore at one time used to be known as India's garden city, but not any more.

Due to influx of corporates and huge real estate constructions, the old city has lost its charm to a large extent and is now facing major infrastructural problems like poor roads and traffic snarls. 


However, there are many beautiful places one can visit in Karnataka. Let's have a look: