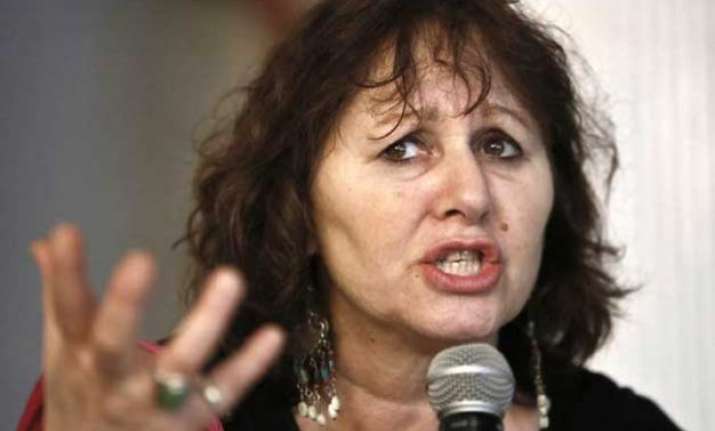 New Delhi: Avanindra Pandey, the sole witness to the horrific gang rape of the 23 year old girl referred Nirbhaya by Indian media , termed the BBC documentary 'India's Daughter' as fake and missing on reality.
"The documentary is unbalanced as the victim's viewpoint is missing. The facts are hidden and the content is fake" he said.
" Only Nirbhaya and I know what happened on that night and the documentary is far from truth," he pointed out and backed the government's ban on the documentary.
On the fateful night of December 16, 2012, Pandey fought the rapists and murderers to save her friend but was overpowered and thrashed brutally.
Pandey revealed that he was approached by documentary makers but refused to be interviewed as he was not convinced of producers motive.
Dismissing Leslee's claim that the documentary accurately depicts the incident, Pandey questioned the authenticity of Satendra, who appeared in the one hour long documentary as Nirbhay's close friends and tutor.
"How does he know which movie I wanted to watch on that night," questioned Pandey. He also said that Nirbhya never mentioned about any Satendra to him.
Satendra, in the documentary, said that Avanindra Pandey wanted to watch an action film while Nirbhya wanted to watch 'Life Of Pi'.
The documentary had caused an uproar last week after the government banned it s screening.
Pandey also said, a controversy was created unnecessarily and sensationalized. He accused documentary of making fun of their emotions
"Even though things slipped out of the government's hand, it took timely action," he added.
"The documentary has dented country's image and questioned law and order situation. The documentary showed that any individual can enter the Central Jail of our country and can interview a criminal," he said.
The documentary shows an interview conducted by British filmmaker Leslee Udwin and BBC, of Mukesh Singh, the driver of the bus in which the 23-year-old paramedical student was brutally gang-raped by six men on December 16, 2012. Mukesh has made derogatory statements against women