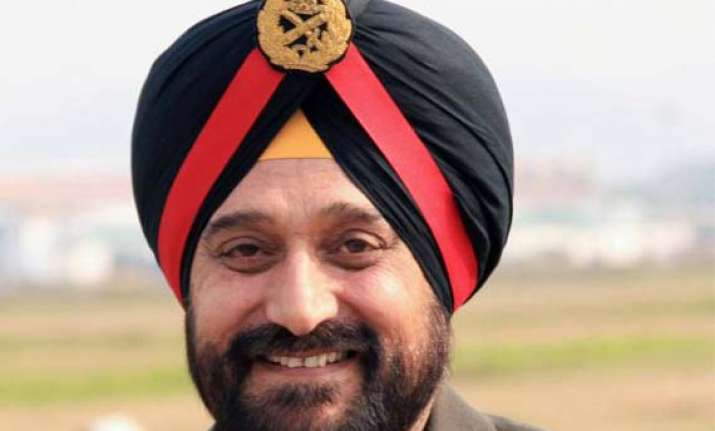 Hindan (UP): Army Chief Gen Bikram Singh today sought to reject the perception that the Keran incident was on the pattern of Kargil intrusion of 1999, saying it was just an infiltration bid by terrorists but suggested the complicity of Pakistan Army in the episode.
He insisted that terrorists were not occupying any higher ground but sitting in a "nallah" (rivulet) near the Line of Control in Kashmir valley.
"It was a desperate infiltration bid, which has been foiled," Gen Singh told reporters here on the sidelines of the Air Force Day parade.
He was asked about the incident in Keran in Kashmir where the Army was engaged for the last 15 days with a group of 35-40 militants about 300-400 metres inside Indian territory having a supply-line to Pakistan-Occupied-Kashmir, an incident which reminded about the Kargil intrusion of 1999 when Indian posts were occupied.
"A large number of (TV) channels have talked about this being an intrusion. It is not. If this was intrusion, the adversary would go and occupy dominating ground which is defensible," he said.