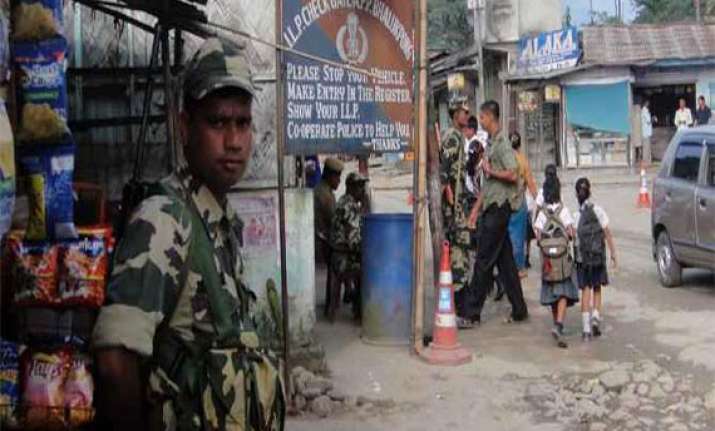 New Delhi, Apr 24: With China sticking to its stand that its troops have not violated the Line of Actual Control, Army has told the Government about various military options that can be exercised to deal with the situation arising out of the intrusion in Ladakh.
The Army has given its inputs on the incursion by Chinese troops to the National Security Advisor-headed China Study Group which includes the Secretaries of the Ministries of Defence, Home and External Affairs, government sources said here.
The inputs given by the force are also about various options including using military aggressively in the situation, they said.
All the options suggested to the China Study Group are being looked at carefully and other stakeholders in the situation have also given their inputs, they said.  The China Study Group is handling the whole issue in consultation with the Prime Minister's Office (PMO) and the Defence Ministry.
The Army had rushed its troops from the 5 Ladakh Scouts battalion to the DBO area and they are camping there. The force is also considering the option of dispatching additional troops if the need arises.
On April 15, a platoon-strength contingent of China's People's Liberation Army (PLA) had come 10 km inside the Indian territory in Burthe in the DBO sector on the night of April 15 and established a tented post there.  In Beijing, Chinese Foreign Ministry Spokesperson Hua Chunying told a media briefing today that "the Chinese border troops have been acting in strict compliance with the bilateral agreements and conducting normal patrol on the Chinese side of the LAC.
"They have never crossed the line by a step," she said.