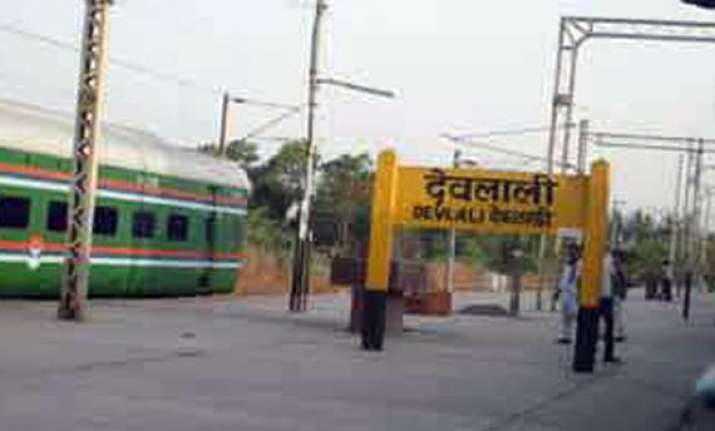 Nashik, July 24: After the Adarsh housing society scam, another land allotment for a housing society of defence officials and state bureaucrats in Nashik has been mired in controversy.
 
While hearing a public interest litigation filed by Aurangabad-based social activist Chetan Kamble, the Bombay High Court asked the state government to furnish records pertaining to allocation of a plot of land admeasuring 16,000 sq m at Deolali in Nashik district to the proposed Maitree Sainik and Sarkari Karmachari co-operative housing society, reports Hindustan Times.

In his PIL, Kamble had alleged that allotment of the plot for rehabilitation of around 800 slumdwellers in the area was declined citing security reasons, but was allocated for a housing society comprising some military officials and state bureaucrats.

"This is very serious," the division bench of justice Ranjana Desai and justice RV More commented after Kamble's counsel Uday Warunjikar pointed out that the beneficiaries of the allotment are senior bureaucrats.

Many IAS and IPS officers such as P Ambalban, Kunal Kumar, S Vokkolingam, Rajvardhan, Prabhat Kumar, Idzes Kundan, Prajakta Lavangare and close relatives of some others such as Dr Nirupama Dange, wife of former chief secretary JP Dange, figured in the list of beneficiaries pointed out by Warunjikar.

According to the PIL, the proposed co-operative housing society has 42 members out of which two are civilians, a few are defence officials, while a majority of them are IAS and IPS officers serving in the state.

The PIL alleges that many beneficiaries have furnished false information while applying for membership of the proposed housing society.
 
He cited an instance in which a district collector had wrongly shown his annual income as Rs70,000, to become eligible for membership.

The PIL states that Sanjay Gandhi Zopadpatti Mahasangh was trying to get the plot for the rehabilitation of not only local slumdwellers but more than 800 backward class families.

The efforts to obtain the plot for the same began in 1989, but it was wrongly allotted in August 2009, said the PIL. The matter will now come up for hearing on July 26.