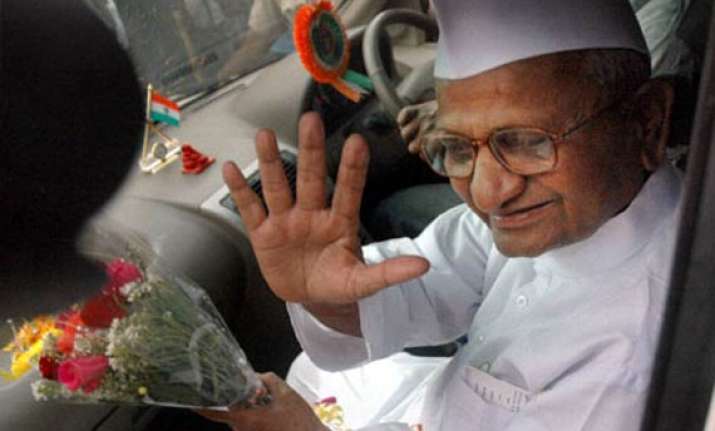 Ralegan Siddhi/Lucknow/Patna, Nov 12: Top anti-corruption crusader Anna Hazare on Saturday commented on India TV sting exposing conspiracy to attack him in UP by saying "Let God give good sense to the conspirators".
 
Hazare said, in a democracy, everybody has the right to express his opinion, but in a peaceful and non-violent way. "If somebody wants to view some thing differently by wearing a different spectacle, it's their issue. I can only say, Let God give them good sense (to the conspirators)."
 
Team Anna member Medha Patkar, whom the conspirators have decided to target on December 10  said, violent attacks are unacceptable in a democracy and the government should ensure security.
 
Samajwadi Party working president Akhilesh Yadav said, it is the government's duty to provide security to Anna and his team. "Government must ensure that Anna Hazare and his team members are unharmed", he said.
 
Social activist and former Team Anna member Rajendra Singh said, there should be no violence in a non-violent agitation. "It is necessary for the government to stop the conspirators."