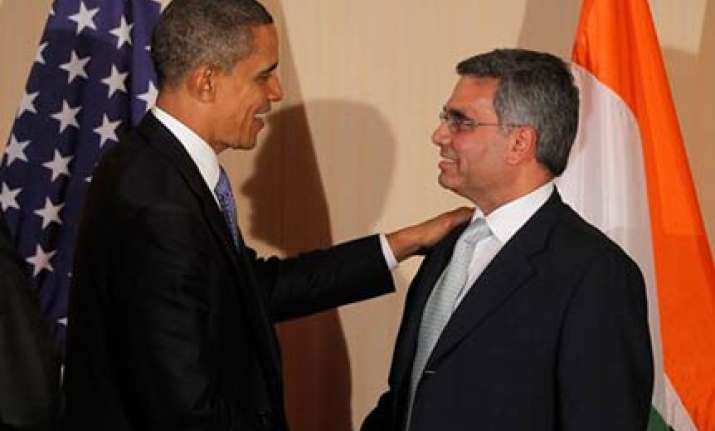 Mumbai, Nov 6 (PTI) Anil Ambani group firm Reliance Power and low cost airline SpiceJet today inked deals worth USD 5 billion with US firms, including GE and Boeing, in the presence of US President Barack Obama.
Chairman ADA group Anil Ambani announced a deal to procure gas turbines for 2,400 megawatt power project from GE and other US firms, totalling an investment of USD 2.2 billion.
The gas turbine for the Rs 10,000 crore expansion of Samalkot power project in Andhra Pradesh would be valued at USD 750 million, the company said later in a statement.
On the signing occasion, Obama said the deals barely scratched the potential and dubbed India as the market of the future where Washington was willing to step up investments, provided uncertainties relating to tariffs and other barriers were addressed.
"This is defining moment in Indo-US energy cooperation," Ambani said after signing the deal with General Electric Chairman Jeff Immelt here.
As for no-frills carrier, SpiceJet is buying 30 planes from US aircraft manufacturer Boeing. The USD 2.7 billion deal was signed by SpiceJet Director Bhulo Kansagra and Christopher Chadwick of Boeing.
The agreements are among 20-odd pacts involving an investment of USD 10 billion that President Obama hopes to seal during in Saturday-to-Monday visit to India which will create over 50,000 jobs in America.
Most of these deals were arrived at before the President Obama landed here.
Reliance Power, in partnership with GE will implement 2,400 MW gas-based power project at Samalkot, Andhra Pradesh in India to be operational by 2012.