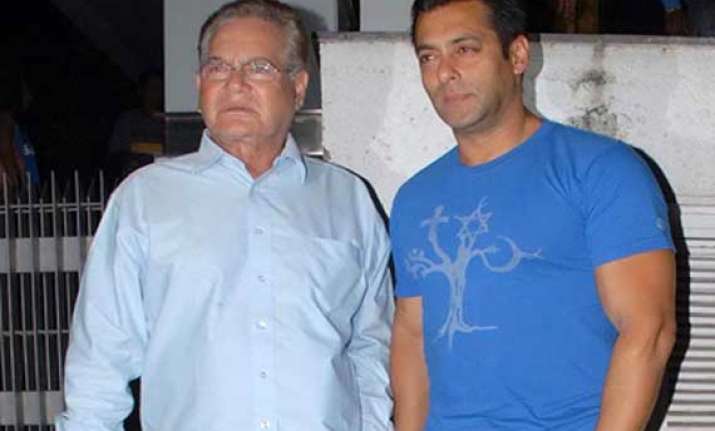 Aligarh: The Forum for Muslim Studies and Analysis has slammed Bollywood actor Salman Khan and his father and film writer Salim Khan for praising Narendra Modi for "pure commercial gains".
FMSA, a body of Aligarh Muslim University, mostly comprising Muslim intellectuals, passed a resolution her yesterday.
Reacting sharply to Salim Khan's launching the official Urdu website of BJP Prime Ministerial candidate, recently, FMSA criticized Khans for practicing "worse type of political opportunism for sake of pure commercial gain".
"Individuals like Salim Khan, supported by the media, were going overboard in praising the so-called Gujarat model of economic growth without verifying the ground realities," FMSA secretary Jasim Mohammad said in the resolution.
It was further stated in the resolution that Salman Khanhad participated in annual Saifai Mahotsava organized by UP government in Etawah in January, when children and victims of Muzaffarnagar riots were allegedly dying from cold in relief camps and have now joined the Modi bandwagon to "appease forces, which face charges of genocide in Gujarat".
It was also mentioned that core issue was not about supporting or opposing any political party but "taking a moral stand when the very basic principles on which the constitution was founded are under threat".