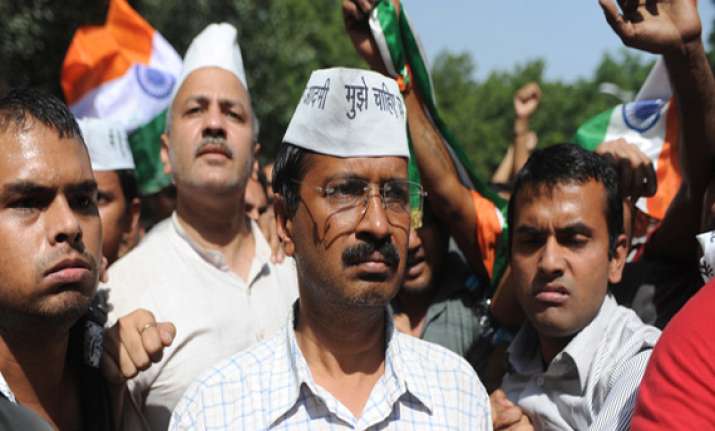 New Delhi, Aug 5 : Several Aam Aadmi Party (AAP) supporters were on Sunday  detained by Delhi Police for trying to barge into Prime Minister Manmohan Singh's residence while protesting at 7 Race Course Road.
Around 40-45 AAP activists had gathered outside PM's residence around 4 PM to protest against the Cabinet decision to exempt political parties from the purview of Right to Information Act (RTI).
The protesters had tried to barge into the PM's home, but were prevented from doing so by the security personnel there.
According to the police, 41 people including two women were detained and taken to Chanakyapuri Police Station, from where they were later released.