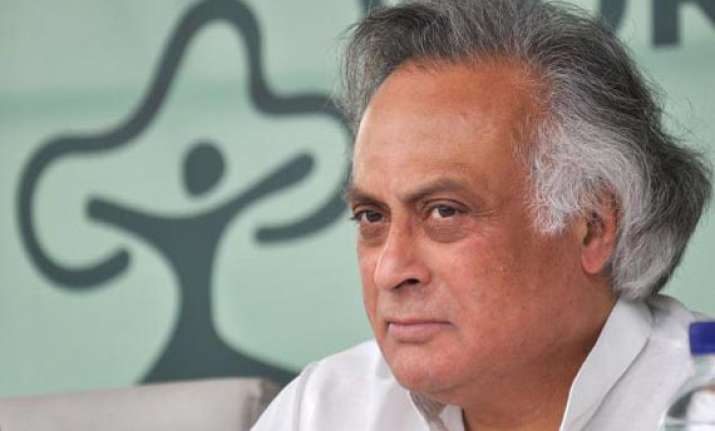 New Delhi, May 31: Amid concerns that sticking to Aadhaar criteria could deprive many people especially in remote areas of benefits of UPA's ambitious cash transfer scheme, Union Minster Jairam Ramesh today cautioned against a situation when Aadhaar becomes "an instrument of exclusion".
"Unfortunately many of the beneficiaries of government programmes are outside the network of Aadhaar numbers' network. So you find that in a very large number of the districts... The Aadhaar coverage is much much below the critical threshold of 75 to 80 per cent. That really has to be seen," Ramesh said addressing a conference on cash transfer schemes here.
He said that there is a need to be "very very careful" to ensure that "lack of a Aadhaar number does not become an alibi of exclusion of the beneficiary".
"We do not want to to be in a situation, when Aadhaar becomes an instrument of exclusion. That if you do not have the Aadhaar number, you will not get the benefits. We do not want this situation and this situation is very very probable. One should never discount the probability of a local level functionary saying that since you do not have a Aadhaar number, you are not eligible," he said.
There have been reports that Centre may bypass Aadhaar to accomplish the Direct Benefit Transfer (DBT) before the scheme is launched on July 1.
The Union Minster also rued that the public sector banks are not responding adequately to the Banking Correspondents (BCs) model, which is absolutely critical for delivering benefits directly into the hands of beneficiaries.
"Private banks have been far more innovative than public banks regarding the use of BCs. To get public sector banks in the framework of BCs has been a challenge. Banks are simply not on board as far as this crucial thing of BCs is concerned," Ramesh said.
The minister also favoured relying more on post offices to reach out to people in the remote tribal areas than banks, widening and strengthening the network of BCs to include self help groups, Asha workers and other such agencies and moving away from BPL/APL issue while deciding on beneficiaries.