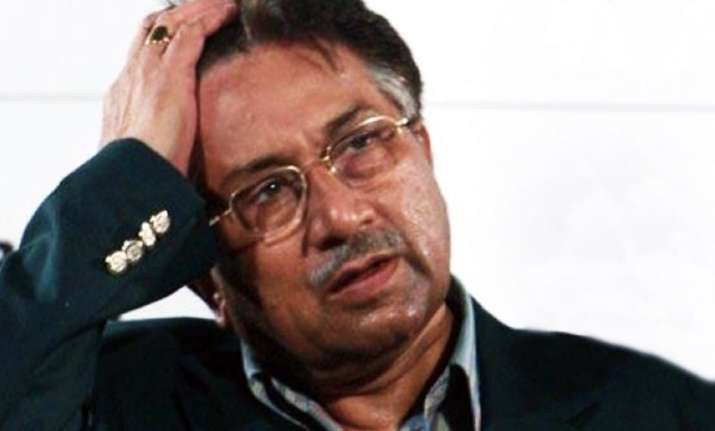 A video of former Pakistani President Pervez Musharraf dancing to a Bollywood song with wife has recently gone viral on social media. The video surfaced when prominent Pakistani journalist Hamid Mir tweeted it along with a poser for Pakistan's Interior minister Chaudhry Nisar Ali Khan.
"Attention Ch Nisar sb I hope Musharraf no more suffering from back pain u claimed he will come back in few weeks where is he these days? (sic)," he wrote along with the video.
Notably, Musharraf had slipped out of the country in March this year in a move widely interpreted as a sign the government has conceded defeat at the hands of an all-powerful military establishment.
The former army chief, who took power in a 1999 coup and was facing charges of treason, was finally removed from the country's "exit control list" on Thursday after almost three years of being banned from international travel.
He had been prevented from leaving since April 2013, soon after he returned from self-imposed exile and became embroiled in a series of legal cases, including a historic government-initiated high treason trial.   
Interior minister Nisar Ali Khan had then said that the government would not prevent Musharraf from leaving on a Dubai-bound flight in order to seek medical attention overseas. Khan had said that the government relented because Musharraf had vowed to face all the cases against him and had "promised to return in four to six weeks".
Musharraf's lawyer had claimed he would return after having a surgery on his back that he said was not available in Pakistan.
Musharraf, 73, being seen dancing away with his wife at a marriage ceremony now raises concerns over the assertiveness of the Nawaz Sharif-led government over its Army, which is being viewed as the primary reason why the former dictator has been given a long rope. 
Wearing a brown kameez and white shalwar, Musharraf was dancing on famous Bollywood song "shakar wandan re". 
Watch this video here: 
Attention Ch Nisar sb I hope Musharraf no more suffering from back pain u claimed he will come back in few weeks where is he these days? pic.twitter.com/YKZnNlyfFL

— Hamid Mir (@HamidMirPAK) September 25, 2016