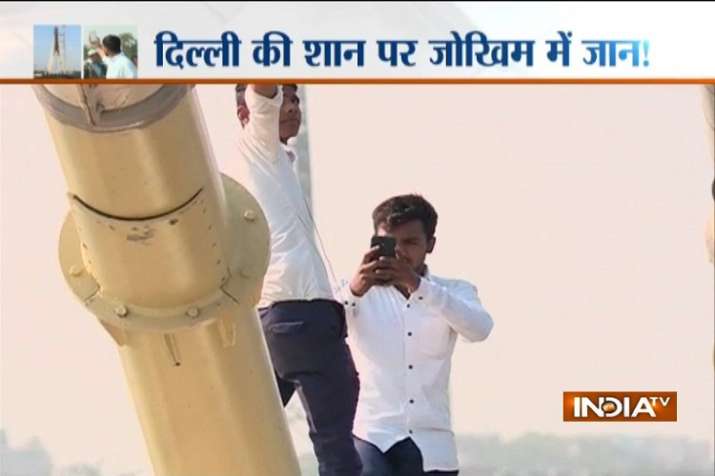 Delhi's Signature Bridge, which was thrown open to public ten days ago, has been in the news for all the wrong reasons with people taking selfies, risking their lives on the bridge.
When IndiaTV asked people as to why they are risking their lives and breaking traffic rules for selfies, some people brazenly refused to accept any wrongdoing.
"It was recently inaugurated and offers a good view for photography, that's why we stop by to click selfies and pictures", said an auto-rickshaw driver.
A few days ago, four transgenders were detained by the Delhi Police after a video showing them stripping on newly constructed Signature Bridge in the city surfaced on social media.
The Signature Brigde has become a popular hangout spot ever since its opening. 
Some people have been seen taking dangerous selfies by climbing onto the boundary of the bridge.
Following repeated complaints of no police presence at the site, the police have tightened security on the Signature Bridge.
The police have written to the civic authorities to install informative boards cautioning people against clicking selfies in a dangerous manner and the traffic police are issuing challans against violations. 
Watch: How people are taking selfies on Signature Bridge