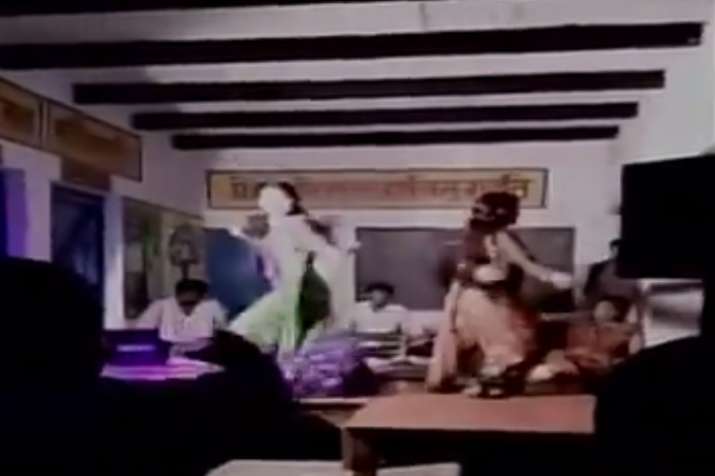 In a disgusting incident, a government primary school in Uttar Pradesh's Mirzapur village, was turned into a dance bar on the night of Raksha Bandhan by relatives of the local village head to celebrate a birthday party. 
The video of the school at Tetraihiya Kala Khurd in Jamalpur that went viral shows two women dancing to Bhojpuri music, while men surrounding them are showering cash on them. It also shows the village heads trying to match their steps with the dancers. 
#WATCH: Government primary school in Uttar Pradesh's Mirzapur turned into a 'dance bar' by locals on the night of #RakshaBandhan pic.twitter.com/NGz8YypQCc

— ANI UP (@ANINewsUP) August 9, 2017
The school was shut on Monday due to the festival. When teachers and students reached the school on Tuesday, they were shocked to find empty bottles of liquor littered on the floor of their classrooms. 
According to officials, the principal told them that after classes on Saturday, the village council head Ramkesh Yadav took the school keys without disclosing the reason. 
Primary Education officer Pravin Kumar Tiwari said investigation will be done in the matter. 
"Assistant teacher Ashok Kumar informed me that village head Ramkesh Yadav organised a dance party on school premises. It is a very serious and highly objectionable move. The BEO has been asked to prepare a detailed report in the matter," Pravin Kumar was quoted by Hindustan Times as saying.