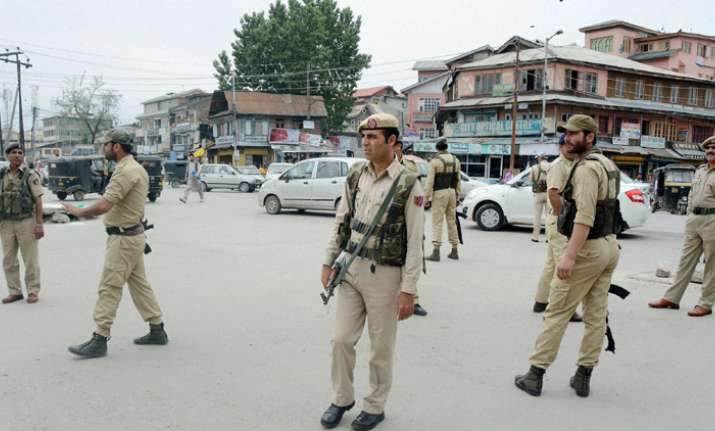 A radicalised Pune-based woman, who was detained by the Jammu and Kashmir Police on the eve of Republic Day, has been proven innocent of any intention to carry out a suicide attack on the parade in Srinagar. 
The woman identified as Sadiya Anwar Shaikh, who turned 18 in November last year, had been arrested after a misinterpreted intelligence input. 
Shaikh has been under surveillance since 2015 for her connections with extremists elements. She had been questioned by the Pune Anti-Terrorism Squad in 2015, when it came to notice that she had been radicalised after coming in contact with ISIS supporters abroad. 
She was planning to travel to Syria, the ATS had then claimed. The woman, a Class 11 student at a Pune college, was subsequently sent for a de-radicalisation programme by the ATS. 
Her past record added fuel to fire when Jammu and Kashmir police received an intelligence input from central security agencies that a Pune-based woman, who was detained on various occasions by the ATS Pune, had shifted her base to the Valley and that surveillance needs to be mounted.  
However, Additional Director General of Police Munir Khan, who is functioning as Inspector General of Police Kashmir range, issued an alert to all districts naming her and claiming she was a suicide-bomber planning to disrupt the Republic Day function. 
The note signed by Khan said that "there is a strong input" that an 18-year-old non-Kashmiri woman might "cause a suicide bomb explosion" near or inside the Republic Day parade in Kashmir. 
"All are directed to please ensure that frisking of ladies at the (venues) is done meticulously and with utmost caution so as to thwart the designs of ANEs (anti-national elements)," the note, circulated on January 23, read.  
The misinterpretation reportedly led to confusion led to her arrest. However, during her extensive questioning, the school dropout turned out to be having radical thoughts who had fallen prey to false propaganda on social networking site about alleged suffering of the Kashmiri people at the hands of security forces, officials said. 
Today, after understanding the gravity of the faux pas, Khan refused to give any details and said, "We will be talking to her and we will be talking to our sister agencies. We will be covering every other lead to know what the facts are. After doing proper investigation, we will come to any conclusion." 
The state police has got in touch with her mother and aunt and she will be handed over to them as there is no case pending against the detained woman either in the Valley or Maharashtra, they said. 
Meanwhile, the woman's mother refuted all the charges levelled against her daughter and said she will not believe the claims of security agencies until she talks to her.  She refused to speak on why Shaikh had gone to J&K.  She said her daughter was innocent and somebody has misused her name. Her mother claimed that Shaikh spoke to her over the phone two days ago and said she was fine.
(With inputs from PTI)