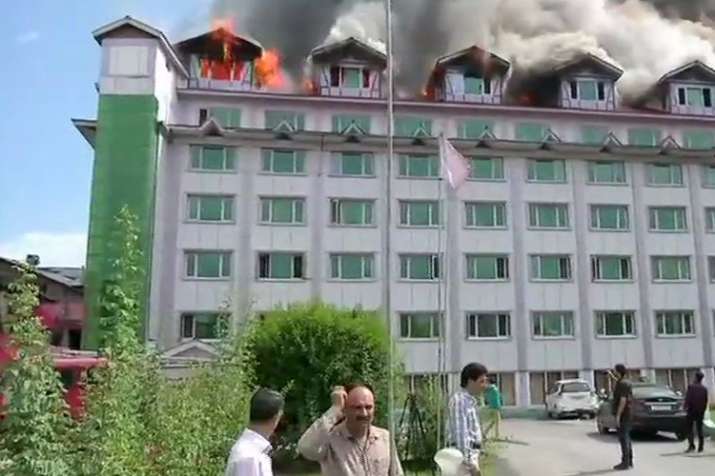 A massive fire has engulfed a top hotel in  Srinagar. Five fire tenders are present at the spot trying to control the blaze. The rescue teams are taking help of hydraulic ladder to get to the floors on fire.
According to reports, the fire erupted on the top floors of Hotel Pamposh. The cause of fire could not be known immediately. 
There were no information about anyone being trapped inside the hotel building so far. The building houses offices of several news channels. 
TV images showed thick, black smoke along with raging flames coming out of the top floors of the hotel which located at the Lal Chowk.
WATCH: Massive fire engulfs Srinagar's Hotel Pamposh