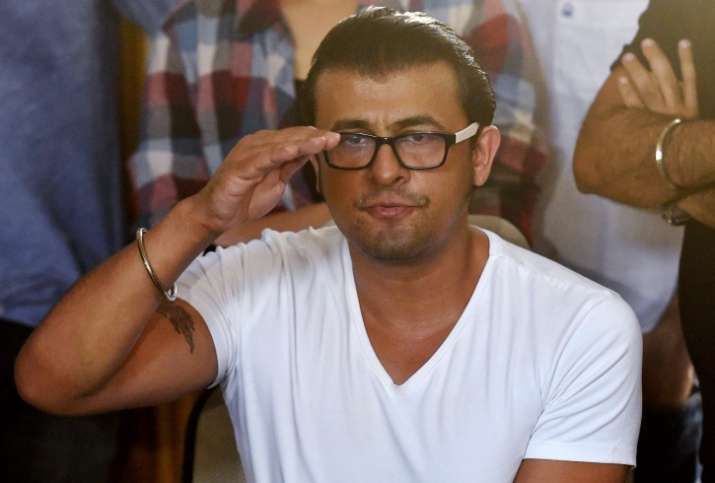 The driver of the Amarnath Yatra bus that came under terrorists' fire on Monday night is getting praises from all around for his heroics that saved lives of nearly 50 pilgrims. Besides monetary reward from Jammu and Kashmir government and Shri Amarnathji Shrine Board (SASB), Salim Sheikh is likely to be recommended for bravery awards by the Gujarat government. And now, singer Sonu Nigam has given Rs 5 lakh to Sheikh as a token of appreciation for his courage. Sonu Nigam, who is currently in London, presented the cheque to Sheikh through India TV. 
The cheque was presented to the driver by India TV correspondent Preeti Sompura.  
"The government gives bravery awards or medals to such courageous people for their actions. But I think they should be financially rewarded for their good work and courage," Sonu told India TV Editor-in-Chief Rajat Sharma from London. 
Many thanks @SonuNigam for the kind gesture in giving Rs 5 lakh to driver Salim Sheikh through @indiatvnews @SonuNigamForum pic.twitter.com/VoqZbd7Yot

— Rajat Sharma (@RajatSharmaLive) July 13, 2017
Seven pilgrims were killed in the attack while 19 others were injured in the attack on the bus which was being driven by Salim. 
Salim Sheikh's courage saved many lives
Sheikh, the driver of the bus belonging to Om Travels from south Gujarat's Valsad town which was carrying 51 pilgrims, showed grit and determination, as he kept driving the vehicle in pitch darkness, unfazed by the hail of bullets fired at the bus. 
The driver applied brakes to the bus only after reaching a military camp, some two km away from the site where they were ambushed, saving many pilgrims who were in the bus, an injured male survivor said. 
The bus bearing the registration number GJ09Z 9976 was attacked by terrorists around 8.20 pm on Monday near Khanabal in Kashmir's Anantnag district when it was on its way from Srinagar to Jammu, police said. 
"God gave me strength to save their lives. At around 8 pm yesterday, the terrorists started firing. They kept on firing non-stop from the front," Sheikh said. "I decided to keep on driving, and ducked to avoid getting hit. I kept on driving until we reached a safe place," he told reporters.
As Sheikh ducked to save himself, three bullets hit the bus owner, Harsh Desai, who was sitting by his side. Though Desai fell down, Sheikh, undeterred, kept on driving the vehicle. 
Reward for bravery
The J&K government and Shri Amarnathji Shrine Board (SASB) on Tuesday separately announced rewards for Salim totalling Rs 5 lakh. 
The state cabinet, which met under the chairpersonship of Chief Minister Mehbooba Mufti, sanctioned a reward of Rs 3 lakh in favour of Salim for exemplary alertness and courage during the incident, an official spokesperson said. 
The driver's courage also touched Gujarat CM Vijay Rupani, who said he will recommend Sheikh's name as well as the bus owner to the Centre for a bravery award. 
"I salute Salim Sheikh and Harsh Desai as I have learnt that they showed exemplary courage by driving the bus for almost 2 km despite heavy firing by terrorists," Rupani said on Tuesday.
""We want to thank the bus driver who saved many lives amid heavy firing. The Gujarat government will nominate Salim for the bravery award with the central government," the Chief Minister said.