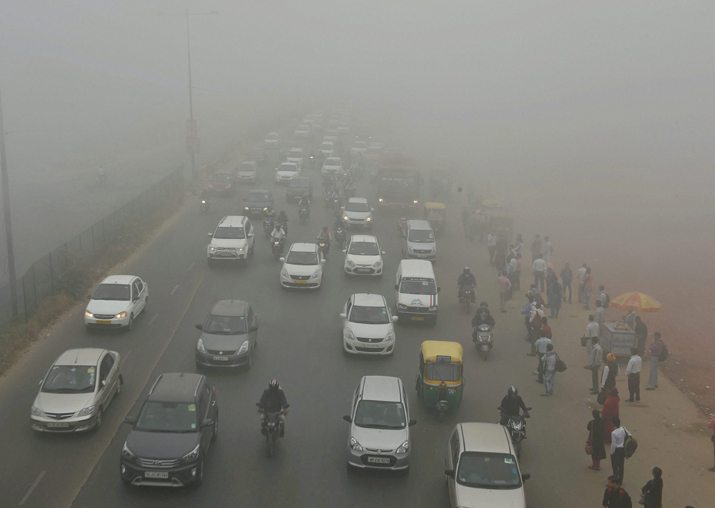 The National Green Tribunal (NGT) on Friday slammed Delhi Chief Minister Arvind Kejriwal for announcing Odd-Even scheme in the city despite reports from the Central Pollution Control Board (CPCB) and the Delhi Pollution Control Committee (DPCC) that it was ineffective.
"Odd-Even formula can't be imposed like this. Nothing has been done from Delhi government's end since the past one year", the tribunal said.
The tribunal also said that the Supreme Court never asked for imposition of the Odd-Even scheme.
"The Supreme Court and the NGT have suggested 100 measures to curb pollution but you always opted for Odd-Even," it said. "Delhi government will have to justify the implementation of this scheme," the green tribunal added.
It also asked the city government to give an undertaking that it will roll out Odd-Even only when particulate matter levels are over 300.
Meanwhile, the AAP government said that preparations to implement the road rationing scheme are very much on.
"We will put justifications for Odd Even to NGT tomorrow. Preparations for Odd-Even scheme are very much on," it said in a statement.
On the other hand, the NGT allowed industries engaged in essential services to operate in Delhi-NCR on condition that they would not pollute. 
Thick smog continued to hung over Delhi and the adjoining National Capital Region (NCR) for the fourth consecutive day today, leaving people gasping for breath during the morning hours.
With the national capital facing an environmental emergency, the Delhi government decided to bring back the traffic rationing scheme to combat pollution. The policy mandates private vehicles to ply on the basis of the last digit on their number plates - odd-numbered cars on odd dates and even-numbered cars on even dates.
Earlier in the day, the green tribunal directed the Kejriwal government to produce details of ambient air quality during earlier Odd-Even schemes.
WATCH VIDEO | Smog continues to engulf national capital as people battle for clean air
A choking blanket of smog enveloped the national capital this week, prompting authorities to announce the Odd-Even policy for five days, closure of schools till Sunday and a four-fold hike in parking fee for vehicles.
The visibility remained at 1,000 metres at 5.30 am, but it dropped to 400 metres at 8.30 am, the MeT department said.
The minimum temperature settled at 13 degrees Celsius, one notch below the season's average. The humidity level recorded at 8.30 am was 93 per cent.