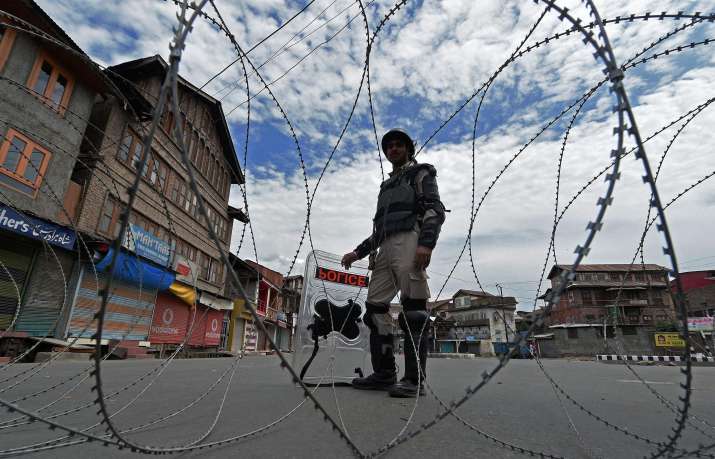 Northern Army Commander Lt Gen Devraj Anbu on Wednesday said that the Army opened fire into a crowd in Shopian on January 27 in self-defence and in the face of the "ultimate provocation" by a stone pelting crowd. 
Lt Gen Anbu termed the FIR registered against the Army by the Jammu and Kashmir Police as "unfortunate", and said that there should have been a generic FIR in the matter. 
 "That is an unfortunate thing, in such a case a generic FIR should have been filed. I think they have prematurely put the name of an individual, I am sure when they investigate truth will come out. Notwithstanding what the state government did, we had our own inquiry and are clear that we responded when we were provoked to the ultimate," he said. 
Two civilians were killed when Army personnel fired at a stone-pelting mob in Shopian on Saturday, triggering protests and prompting Chief Minister Mehbooba Mufti to order an inquiry into the incident. 
On Sunday, the police registered the FIR under sections 302 (murder) and 307 (attempt to murder) against the personnel of 10, Garhwal unit, of the Army. The Major, who led the Army personnel at the time of the incident, was also mentioned in the FIR. 
However, Army sources claimed that the major, who was mentioned in the FIR, was not present at the spot of the incident. They added that the Army has launched an investigation into the incident. 
J-K Police chief S P Vaid said on Monday that registration of the FIR in the Shopian incident is just the beginning of the investigation and the Army's version would be taken into account as well.