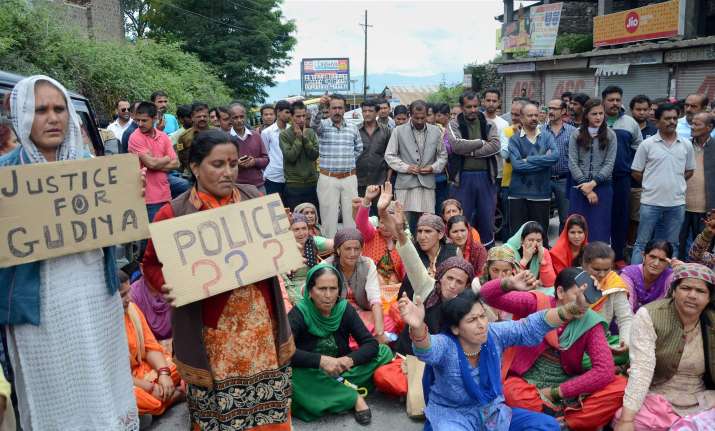 The Central Bureau of Investigation (CBI) on Tuesday said that it has arrested two top Himachal Pradesh police officials, including an Inspector General rank officer, and six other cops in connection with its probe into the custodial death of an accused in Shimla's Kotkhai rape case.
"We have arrested IG Zahur H Zaidi, Deputy Superintendent of Police Manoj Joshi and six other policemen in connection with an ongoing investigation into the custodial death of an accused in the Shimla gangrape case," said a CBI officer.
The arrest has been made in connection with the death of Suraj Singh, one of the accused in the gang rape and murder of a minor school girl whose naked body was found in isolated woods in Kotkhai tehsil's Halaila village last month. 
It was alleged that the minor girl had gone to school on July 5, but did not return home. Her body was found in the morning of July 6 from a nearby forest. On a complaint lodged by her father with Kotkhai police station, an FIR was registered against unknown persons. The local police then arrested six suspects.
Suraj Singh, along with  five others, was arrested in connection with the case. Suraj Singh had died in police custody in Kotkhai under mysterious circumstances on the night of July 18.
The police claimed that another accused Rajender had killed Suraj in police custody. However, the version of the police failed to convince people, leading to violence in Kotkhai and other places over the custodial death.
Following protests, the state government referred the case to the CBI which formed an SIT to investigate the death.