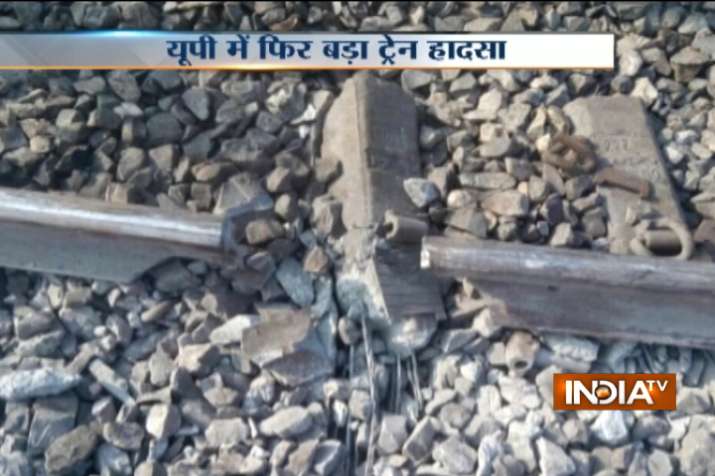 Seven coaches of the Howrah-Jabalpur Shaktipunj Express derailed near Sonbhadra in Uttar Pradesh on Thursday morning, Railways officials said. Damaged tracks are believed to be behind the accident. 
"The accident occurred at around 6:25 AM and we have already cleared out the site," Railway ministry spokesperson Anil Saxena said.
There are no reports of casualties or injuries.
"All passengers were put on the remaining coaches and by 7:28 AM all of them had left the spot. All of them are safe and no one was injured in the accident," he said.
The train was running at a speed of about 40 km/hr which, officials say, prevented any injuries when the incident occurred.
This is the third such derailment in the state in less than a month.
On August 19, the Utkal Express had derailed in Muzaffarnagar district, killing 22 people and injuring 156.
About 100 passengers were wounded when 10 coaches of Kaifiyat Express train derailed after crashing into a dumper which strayed on to the tracks in Auraiya district on August 23.
There is no confirmation on the cause behind the derailment yet. However, sources said that tracks along the route were damaged, leading to the accident.
Sources said the train was travelling at a slow speed at the time, negating the impact of the accident. 
Passengers have been evacuated from the train and sent to Jabalpur on an alternate train. 
More details are awaited.