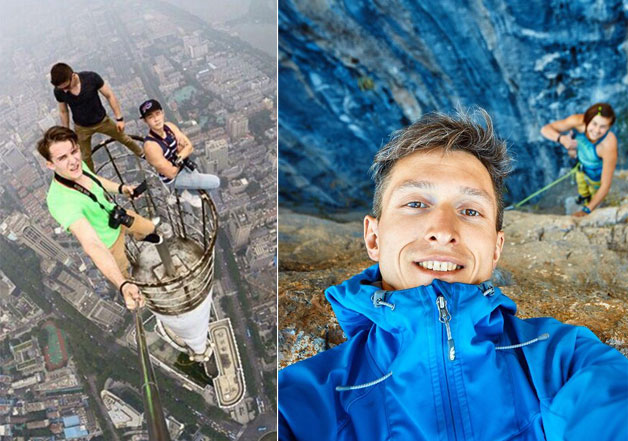 - In Mumbai, two students lost their lives after they fell into the waters of the Arabian Sea while attempting a selfie.
- A 43-year-old man in the USA accidentally shot and killed himself while taking a selfie with a gun in hand
- 5 tourists fell off a cliff while clicking a selfie in Goa, two severely injured
When Sony Ericsson launched its mobile phone Z1010 in the year 2003 with a front-facing camera, its officials would never have thought that their innovation would turn out to be more fatal than the deadly sharks.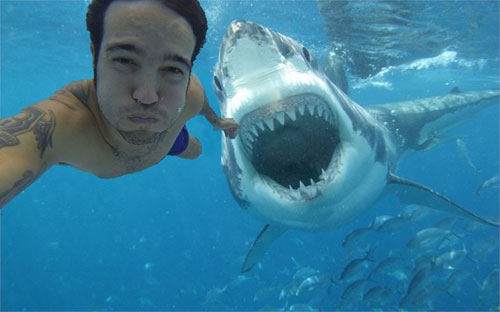 The front-facing camera led the evolution of 'selfies', a rage among the social media users on Facebook, Twitter, Instagram etc. By the end of 2012, Time magazine considered selfie one of the "top 10 buzzwords" of that year; although selfies had existed long before, it was in 2012 that the term "really hit the big time".
By 2013, the word "selfie" had become commonplace enough to be monitored for inclusion in the online version of the Oxford English Dictionary.
All seemed well and the popularity of the selfie saw many world leaders deploy it as a potent tool for promotion and establishing a connect with the people.
Cut to 2015 and more people died while clicking selfies than those killed in shark attacks.
" The man's death raises the selfie-related death toll this year — to 12. To put that in perspective, in 2015 there have so far been eight deaths caused by shark attacks" reported mashable.com
What a selfie is and how it evolved?
The Oxford Dictionary defined 'selfie' as a photograph that one has taken of oneself, typically one taken with a smartphone or webcam and uploaded to a social media website.
Many selfies are intended to present a flattering image of the person, especially to friends whom the photographer expects to be supportive.
In the early 2000s, before Facebook became the dominant online social network, self-taken photographs were particularly common on MySpace.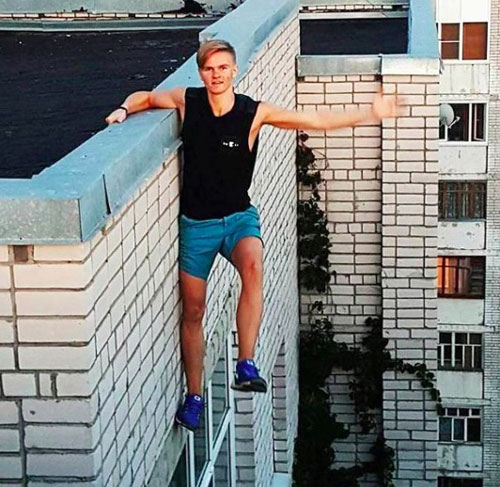 The term selfie was first used on September 13, 2002, on an Australian online forum. The word gained momentum throughout the English-speaking world in 2013 as it evolved from a social media buzzword to mainstream shorthand for a self-portrait photograph.
Experts believe that improvements in design—especially the front-facing camera of the iPhone 4 (2010), mobile photo apps such as Instagram and Snapchat led to the resurgence of selfies in the early 2010s.
Why we love taking selfies – the psychology
These days, humans take almost 1 trillion photos a year and lots of these photos are selfies—self-portraits, usually taken with a smartphone.
Nearly 300 million Instagram photos had been tagged with the selfie label, as per an article published on the 'Psychology of Selfies' around six months back.
The article, while explaining the human psychology behind clicking selfies, suggests that 'self portrait' enables a person to control the image projected.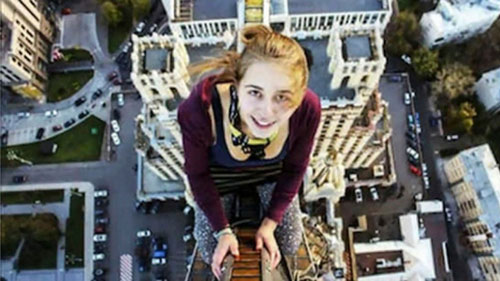 "The more pictures you post of yourself promoting a certain identity—buff, sexy, adventurous, studious, funny, daring, etc.—the more likely it is that others will endorse this identity of you."
Further, the human physiology to notice the faces first in a photograph gives boost to the trend of clicking and posting selfies. On Instagram, pictures with human faces are 38 percent more likely to receive likes and 32 percent more likely to attract comments than photos with no faces, says the report.
Moreover, the selfies are said to bolster self-esteem of the person, particularly in women.
Selfie deaths prompted ban from authorities
Globally, tourists have made headlines for either getting injured to losing their lives while attempting to click themselves.
Some of them fell to their deaths after losing their balance in a precarious position, while others have been wounded or killed while posing with handguns which have accidentally fired.
Concerned about the increasing number of selfie-related incidents in Russia, the Russian Ministry of the Interior released a "Selfie Safety Guide" in 2015 that warned selfie enthusiasts about some common dangerous behaviors.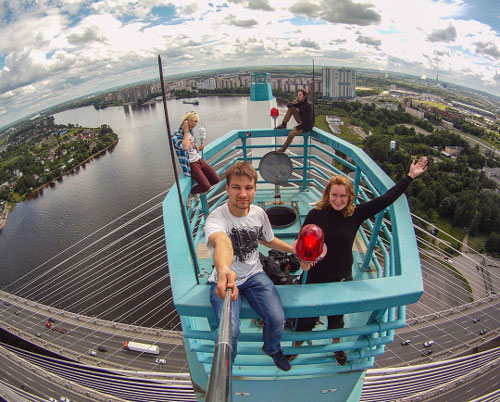 A 2015 study showed that 20 per cent of young Britons had taken selfies while driving a car.
The Italian chief of state police expressed concern over the same phenomenon in Italy on the occasion of the launch of a short film with the title "Selfie".
Similarly, in 2016, the behaviour of an Argentinian crowd seeking a selfie with a La Plata dolphin was held responsible for its death.
India has been the home to the most deaths caused while taking selfie.
As many as 49 people have died while taking selfies since the year 2014. 75 per cent of the victims are male, and the average age is just 21-years-old. Here are some cases in the recent past.
This rise in number of people accidentally killing themselves while clicking slefies prompted ban in Mumbai. The city has declared 16 no-selfie zones in a bid to stop people putting themselves in danger.
A woman taking selfie with lion

Women taking selfie with fire blaze in the backdrop.

Extreme selfie poseur, Kirill Oreshkin, still alive.

Man taking selfie as bull is running behind him.

The Bear Selfie

Pilot taking selfie before the flight takes off.

A couple clicking selfie while engulfed in water waves.

Man clicking selfie with snake
Recently, one more shocking case of 'selfie-linked' death has been reported wherein a man, on the pretext of taking a selfie, allegedly killed her wife by pushing her in a creek in Meerut, Uttar Pradesh.
This incident and many others that have happened in the past has led us to think how safe the 'selfie business' actually is.
Major cases of selfie-linked deaths
May 2014: In the United States, the pilot of a Cessna 150K and his passenger were killed when the pilot was distracted taking selfies and lost control of the plane.
January 2015: Three Indian students aged 20 to 22 died trying to take a "daredevil selfie" close to an oncoming train on railway tracks of Mathura, near Kosikala.
March 2015: Seven Indian youths drowned while taking selfies on Mangrul Lake near Kuhi, about 20 km from Nagpur, India. Their boat had tipped over as they were standing up to pose.
2016 (till May): At least thirteen cases have been reported worldwide where people accidentally killed themselves while taking selfies. The reasons behind their deaths range from getting drowned, being run over by a train or mistakenly shooting themselves.
When will the selfie craze die?
The constant pursuit of selfies is not expected to end any time soon despite the huge risk involved, psychologist Keerti Sachdeva told Associated Press. She says the one probable reason behind clicking selfies is the need for acceptance and love.
"You know people have this sort of feeling in adolescent age, especially that they need to get this acceptance from everyone, that I am a smart person, I am a good-looking person," she said.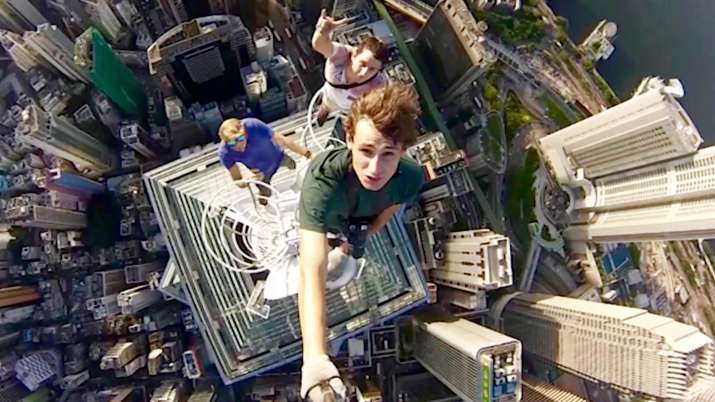 "So for acceptance and recognition they are indulging in taking selfies," she added.
The bigger questions however remained unanswered - how to control deaths caused by selfies?
Maybe, time or technology has an answer in the future.