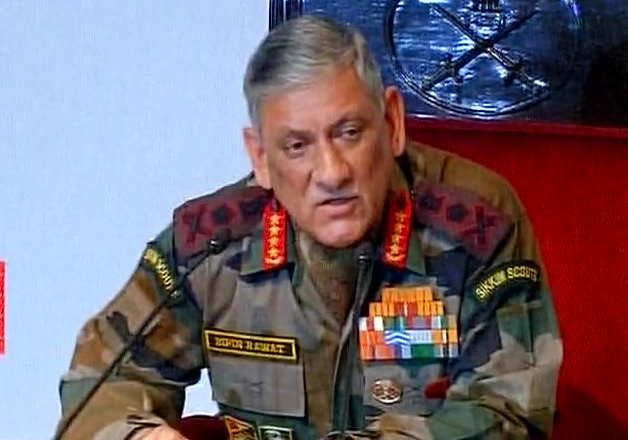 Army Chief Bipin Rawat today asked jawans to restrain from using social media platforms to share their problems and raise complaints internally and directly within the forum. 
Addressing the media here, he informed that the Army headquarters and other commands have suggestion and grievance boxes and jawans having any complaint can use those boxes to voice their 'dissatisfaction'. 
"Through the media, I wish to reach out to the rank and file of the Army. Whatever complaint they should have, they can address it through the excellent grievance redressal mechanism we have. Anyone irrespective of rank and service can reach out to me directly. We want them to come directly to us rather than through social media," he said.
The Army Chief also promised that 'if a soldier writes regarding his grievances penning down his identity, Army  will ensure that his identity is not made public'. 
The Army Chief's remark comes in the backdrop of videos released by three different jawans on social media. 
On Friday, a video of an Army jawan surfaced on social media in which he alleged harassment by superiors for writing to Prime Minister Narendra Modi over the problems faced by the soldiers. 
Earlier, a BSF soldier had shared videos on social media to voice his complaint on the poor quality of food being served to the troops. A similar video of a CRPF constable had also come into light.
Speaking about the challenges along the border areas, he said, "We are all aware of the security challenges the nation is facing. We have to be concerned about proxy war and terror that are affecting secular fabric of our nation." 
On situation in Jammu and Kashmir, he said, "With synergised efforts of security forces, we have been able to bring situation under control in Jammu and Kashmir."
When asked about possibilities of another surgical strikes in PoK, the Army Chief replied, "We will do it again if needed."
Indian Army had last year conducted surgical strikes on terror launch pads across the Line of Control (LoC) in Pakistan, causing significant casualties.