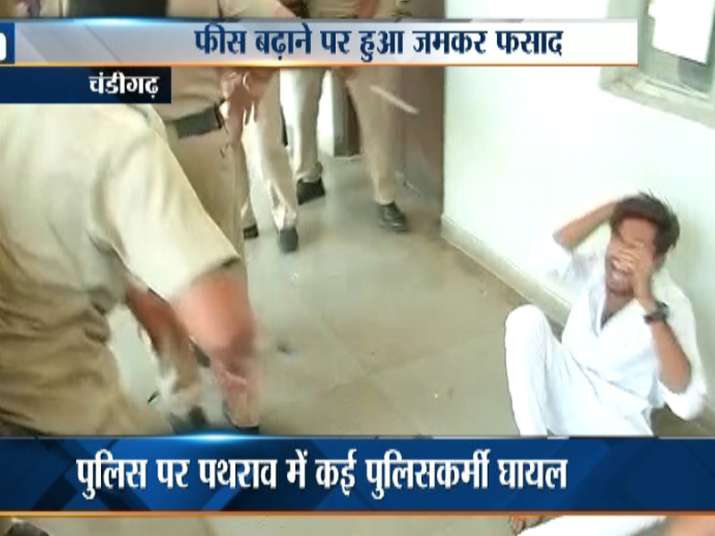 Punjab University students and police clashed outside the campus here today when protesting students tried to gherao the office of Vice Chancellor Arun Kumar Grover.
Police had to resort to baton charge and use water canon to disperse the crowd. Several students were injured in the clash.
As a retaliatory measure, students pelted stones on police personnel. Several vehicles of police were also damaged in the incident.
Police also took few of the students into preventive custody, including Panjab University Campus Students' Council (PUCSC) president Nishant Kaushal and general secretary Ashiq Mohammad. 
Students alleged they were protesting peacefully against the administration's decision to hike tuition fee by almost 1,000 per cent.
The decision to raise fees across the board was taken last month in order to improve its finances. Defending the decision, Grover had earlier said that the fee hike was a necessity.
Later, the university had formed a 20-member panel comprising senators, syndicate members and student representatives to discuss the hike in tuition fee. The panel is slated to meet tomorrow. 
Several student bodies had also called for a PU bandh today.