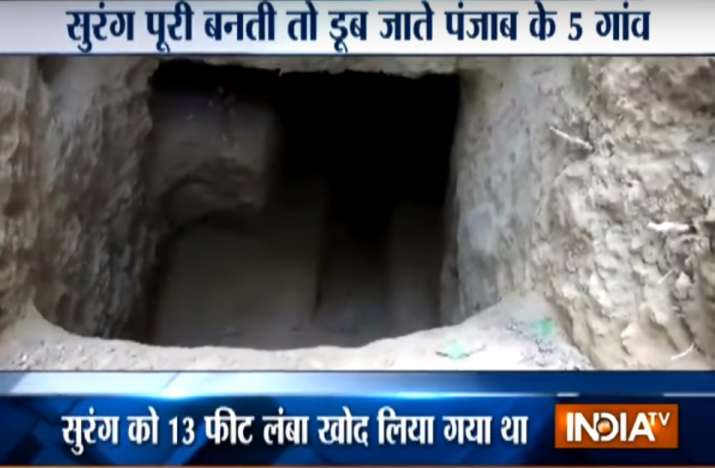 A farmer in Punjab's Patiala district has uncovered a conspiracy to flood five nearby villages by digging up tunnel in a flooded canal connected to Bhakra Nangal Dam. The farmer unknowingly revealed the conspiracy when he spotted a tunnel hidden under the bushes next to the Bhakra canal on his way to the farms in Patada village on Sunday. 
According to locals, the tunnel was dug upto 13 feet and was barely 30 feet away from the main canal. If dug through and through, the gushing water from the dam would have inundated at least five nearby villages. 
They suspected that the work on tunnel was being done in secrecy during night as they never saw anyone there and the area was kept covered in bushes during the day. Realising the the damage the tunnel could have caused, the villagers informed the police. 
A case against against unknown miscreants has been registered and a probe is on. 
The Union Government is hoping to pass a bill on safety of dams. Dam Safety Bill, 2018 seeks to help all the States and Union Territories to adopt uniform dam safety procedures to help safeguard human life, dams, livestock and property. It also proposes to set up a National Dam Safety Authority to implement policies and guidelines regarding dams in India.
Watch video: