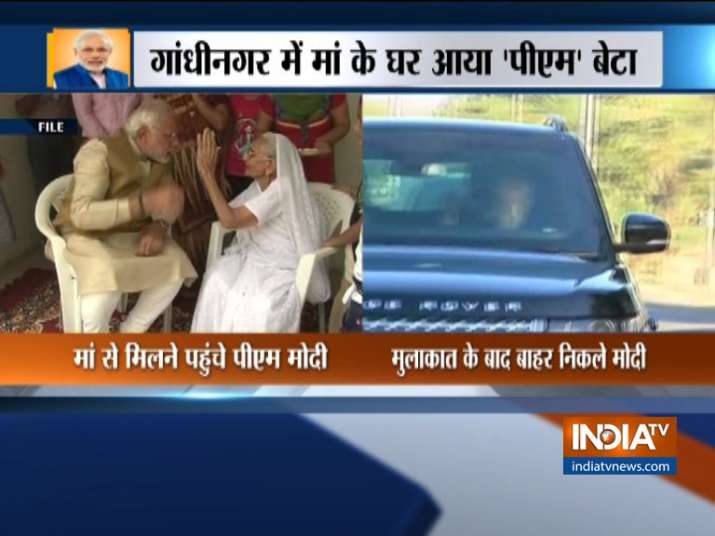 Prime Minister Narendra Modi on Saturday met his mother Hiraben in Gandhinagar.
PM Modi spent 30 minutes with his mother and is believed to have sought her blessings for 2019 Lok Sabha elections.
The prime minister is on a three-day visit to Gujarat from January 17-19.
On Friday, he inaugurated Vibrant Gujarat Summit in Gandhinagar.
Watch: PM Modi meets his mother Hiraben