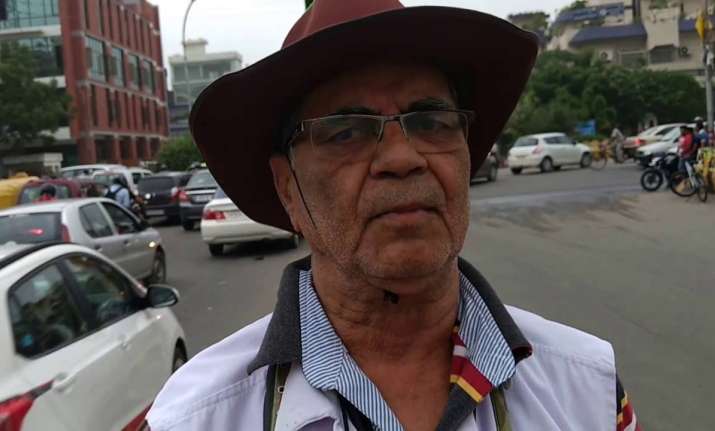 Retired Indian Air Force (IAF) wing commander Mukul Chandra Joshi passed away at his residence on Sunday. He was 81.
According to reports, Joshi died on Sunday around 9 am after returning from his morning walk.
Mukul Chandra Joshi, popularly known as Traffic Baba, was a common figure in Noida who would regularly take to city streets for spreading road safety awareness among people.
Joshi, a resident of sector 21, was often seen donning a white gown educating people on roads about traffic rules and regulations and distributing pamphlets to commuters at traffic signals. After his demise, Noida residents took to social networking sites to mourn the loss.
The octogenarian is survived by his wife Shobha Joshi and two sons Neeraj and Rajiv.