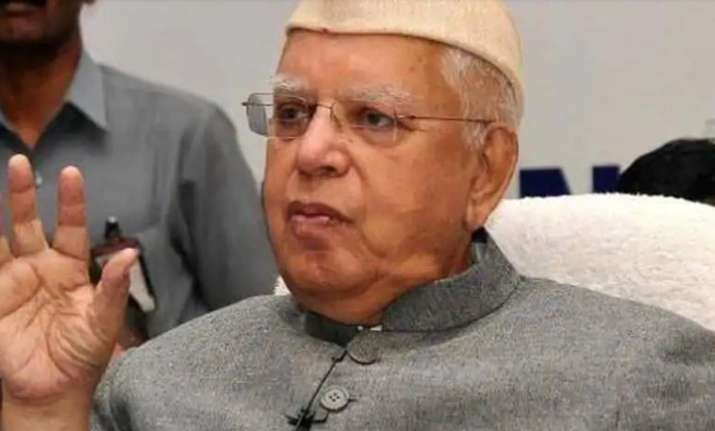 Former Uttar Pradesh and Uttarakhand Chief Minister ND Tiwari passed away at Max Hospital in Saket here on Thursday, reported news agency ANI. He was 93-year-old. 
Tiwari was formerly in Praja Socialist Party and later joined the Congress. He was thrice chief minister of Uttar Pradesh (1976–77, 1984–85 and 1988–89).
From 2002 to 2007, he was chief minister of Uttarakhand. Tiwari is the only Indian to have served as Chief Minister of two states.
From 1986 to 1987, he also served in Prime Minister Rajiv Gandhi's cabinet. He was Minister for External Affairs. 
He also served as Governor of Andhra Pradesh. 
In 1925, Tiwari was born in the village of Baluti in Nainital district. He joined politics at an early age. He did his M.A. in Political Science from Allahabad University.
In 1947, he was elected as the president of the Students' Union of the Allahabad University. 
In 1954, he married Sushila Tiwari. On 14 May 2014, at the age 88, he married Ujjwala Tiwari, mother of his biological son Rohit Shekhar.