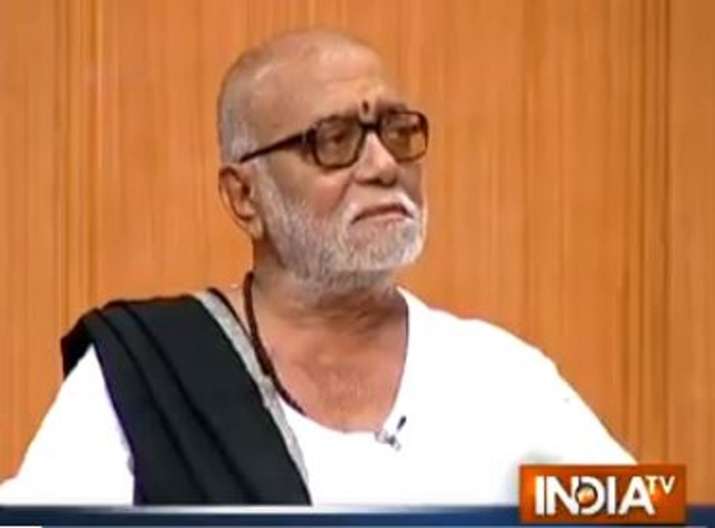 Showering praise on Prime Minister Narendra Modi, noted Ram Katha preacher Morari Bapu has said that while most politicians would do everything to stick to power, PM Modi is one such leader who is working hard for the people of country. 
Responding to questions from Rajat Sharma in IndiaTV's 'Aap Ki Adalat' show on Saturday, Morari Bapu said "no one can question rashtra-bhakti (patriotism) of PM Modi".
"Politicians mostly resort to 'saam, daam, dand, bhed' (carrot, stick, bargain, divide). But nobody can question the patriotism (rashtra-bhakti) of our Prime Minister," he said.
Morari Bapu added that PM Modi was doing good work, but underlined that it was difficult to fulfill the demands of everyone
"Much good work has been done by Prime Minister Narendra Modi's government, but it is difficult to fulfill the demands of all. I am not a politician to tell people whom to vote. It is for the voters to listen to their own conscience and vote for whom them prefer," he told Rajat Sharma.
WATCH VIDEO: