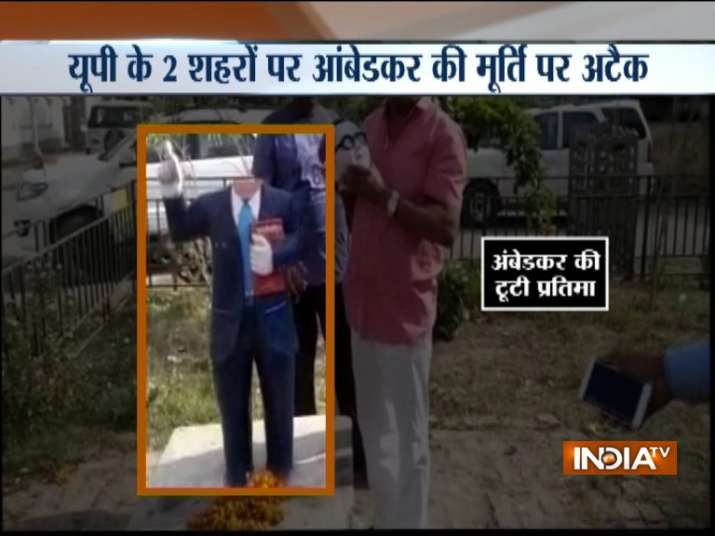 Unknown miscreants on Saturday vandalised two statues of Dalit icon Bhimrao Ramji Ambedkar in Uttar Pradesh's Allahabad and Siddharth Nagar.
The statue with its head chopped off was found by residents at a park in the city's Trivenipuram locality.
"We are aware of the matter and are trying to locate the suspects," Senior Superintendent of Police (SSP) Allahabad Aakash Kulhari said. He said a case has been registered in this regard. The top cop even ruled out any tension in the area following the incident. 
This comes at a time when the Uttar Pradesh government has already passed an order to officially introduce word 'Ramji' as the middle name of Dr BR Ambedkar in all documents and records. 
Earlier this month, a similar incident took place in Mawana. To maintain peace and calm in the area, a new statue of Ambedkar was installed at the same place by the local police.