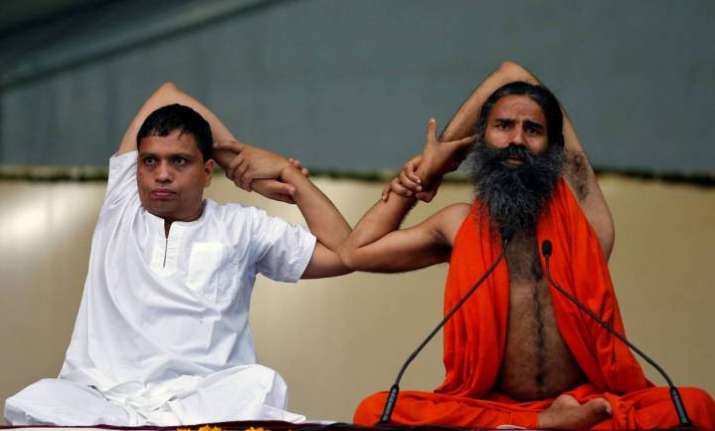 The Noida Police has arrested a 40-year-old man for posting yoga guru Ramdev's morphed photograph in a WhatsApp group on the International Yoga Day. The accused has been identified as Rahishudin, a native of Dadri village.
The police reportedly arrested Rahishudin from his house and has registered a case under IT act was registered against him.
In the morphed image, Ramdev can be seen lifting his leg while he is surrounded by a group of men, an ANI report said.
Managing Director of Patanjali Ayurved Limited and co-founder of Patanjali Yogpeeth, Acharya Balkrishna later took to Twitter to thank the Noida police. "Thank you Noida police for taking action against the man who defamed Baba Ramdev through the objectionable photo," Balkrishna tweeted in Hindi.
पतंजलि व श्रद्धेय स्वामी जी को अपमानित करने वाले विकृत मानसिकता से ग्रसित असामाजिक षड्यंत्रकारी दुष्टों पर त्वरित कार्रवाई कर गिरफ़्तार करने के लिए नोएडा पुलिस टीम को बधाई । pic.twitter.com/MHgnyN5j4J

— Acharya Balkrishna (@Ach_Balkrishna) June 23, 2018
The accused told the police that he had forwarded the message received from a friend.
(With inputs from ANI)