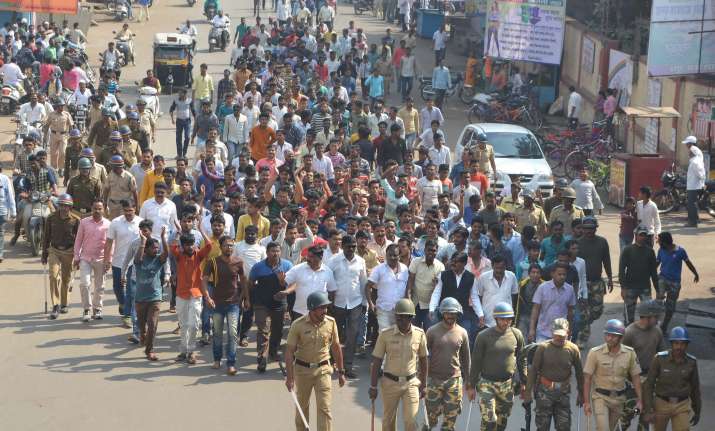 The bandh called by Dalit organisations in the state evoked a partial response in Ahmednagar district today with police stating that no incidents of violence or stone-pelting being reported till late afternoon. 
Schools and colleges remained shut as a precautionary measure and buses of the Maharashtra State Road Transport Corporation (MSRTC) stayed off the roads, said officials.  The effect of the bandh was seen in areas like Shrirampur, Kopergaon, Haregaon, Bhingar, Shevgaon, Jamkhed and Shirdi among other places. 
Police officials said that heavy deployment of personnel was in place in sensitive areas of the district to prevent any untoward incident.