Follow us on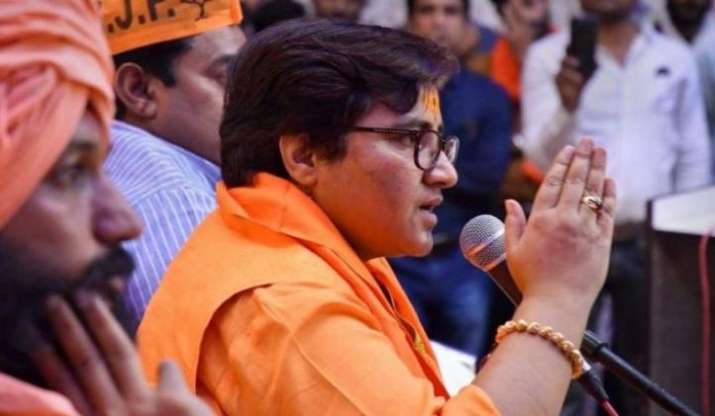 BJP Lok Sabha candidate Pragya Thakur created quite at stir on Thursday by calling Nathuram Godse, the man who assassinated Mahatma Gandhi, a 'Deshbhakt' (patriot).
"Ntahuram Godse was a Deshbhakt, is a Deshbhakt and will remain a Deshbhakt," Thakur said while responding to a question on Southern Superstar Kamal Haasan calling Godse "first extremist of independent India".
Information in public domain mentions Nathuram Godse,  a member of Rashtriya Swayamsevak Sangh. He assassinated Mahatma Gandhi on January 30, 1948. He was hanged for the crime. Invocation of Nathuram Godse has often come to evoke strong reaction in Indian politics and his name is also deemed "unparliamentary".
Bharatiya Janata Party (BJP) quickly distanced itself from Pragya Thakur who has made a number of controversial statements in recent past. 
"We completely disagree with her statement and strongly condemn it. The BJP will ask her why she made such a statement. It would be proper for her to tender a public apology for this objectionable statement," BJP spokesperson G.V.L. Narsimha Rao told reporters at the party headquarters. 
Pragya Thakur is BJP candidate from Bhopal and facing-off against veteran Congress leader Digvijay Singh. Pragya Thakur faces terror charges in connection with Malegaon bomb blast.
Pragya Thakur has made several controversial statements in the run-up to ongoing Lok Sabha elections. She was criticised for saying that 26/11 Mumbai terror attacks martyr Hemant Karkare died because she "cursed" him.
She was also criticised for calling Babri Masjid a "blot on the nation" apparently justifying the demolition.
(With inputs from IANS)
Read | Pragya Thakur donning saffron robes doesn't make her 'sadhvi': Bhupesh Baghel
Watch | Congress attacks BJP, says India's soul is under attack by successors of Godse