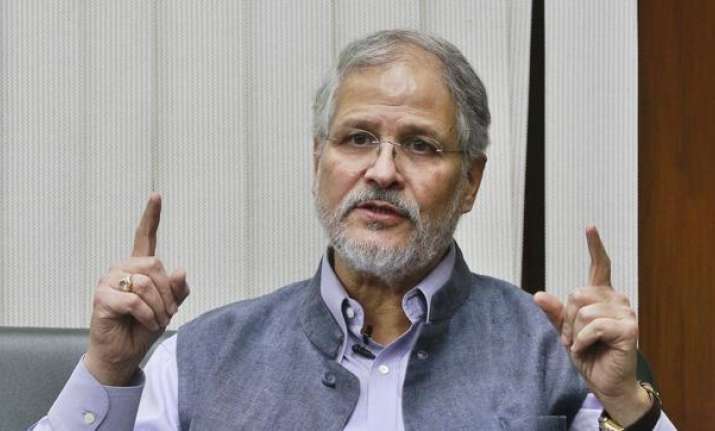 Delhi's Lieutenant Governor Najeeb Jung today took stock of the efforts by the Delhi Police to trace JNU student Najeeb Ahmed who has been missing for over 20 days now.
At a meeting convened by Jung with senior police officials, the LG directed that no effort be spared in the continuing process to trace Najeeb.
Close to 20,000 posters seeking information on the missing student have been spread across Delhi and nearby areas. In the meeting, a decision was also taken to increase the reward amount for for giving his details and whereabouts from Rs 1 lakh to Rs 2 lakh.
Special CP (Law & Order) P. Kamraj, Joint CP (South–East Range) R.P. Upadhyay and Head of SIT Manishi Chandra, Addl. DCP / South District were amongst the officials who attended the meeting.
As it happens, all out efforts are being made to trace the missing student. SIT has verified.
The SIT has so far deployed about 150 police personnel that include two teams per district. These various teams are examining and visiting all possible locations. Also, over 300 autorickshaws plying in the area have been identified.
Teams have been sent to Ajmer, Kota, Bareilley, Roorkee, Faizabad, Azamgarh and Badaun and other cities. Most of Najeeb's former teachers, friends and relatives have been contacted including his former schools and other educational institutions that he attended.
CCTV cameras at various locations including Metro, ISBT, Railway Station and Tolls are being scanned.
The entire incident is being re-examined repeatedly and areas in and around JNU searched comprehensively several times.
SIT is in constant touch with the family members of Najeeb and updating them on efforts being made.