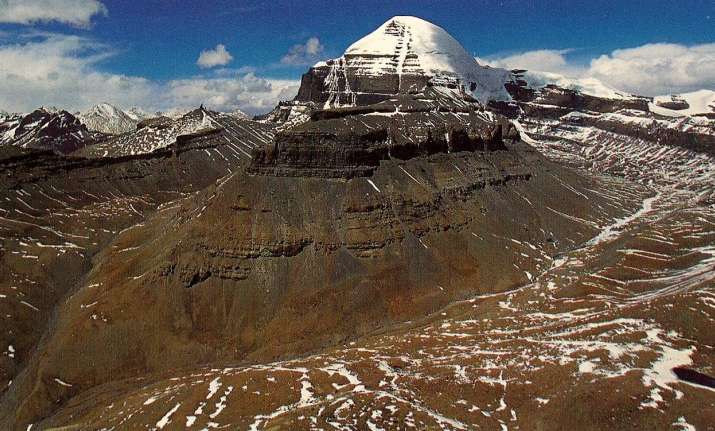 Kailash Mansarovar Yatra 2018: Missed your chance this year? Here is a virtual tour and all you need to know. Check where and how to apply for registration
Missed out on the last date of registration for Kailash Mansarovar Yatra? Don't worry. We have everything you need to know about the magnificent and majestic Mount Kailash and the Yatra, so that you don't miss it the next time. We will also take you to a virtual tour of Kailash Mansarovar Yatra that will leave you spellbound.
Standing tall at 22,000 feet, Mount Kailash is known to be the abode of Lord Shiva and is one of the world's most revered holy places. Due to its high altitude and remote location in western Tibet, only a few thousand pilgrims are the lucky ones to be able to undertake the Kailash Mansarovar Yatra. The yatra is known for two things, doing a parikrama of Mount Kailash and taking a holy dip in the Mansarovar Lake. Notably, both these things are believed to relieve pilgrims of any sins and bring salvation to them.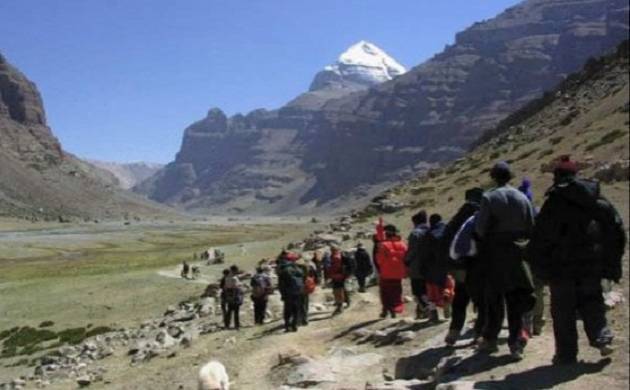 All you need to know about Kailash Mansarovar Yatra 2018
1. When will the Kailash Mansarovar Yatra 2018 begin?
The registration for Kailash Manasarovar Yatra organized by Ministry of External Affairs commenced on February 20 2018 and ended on April 6. This year the Yatra is scheduled during the period 08 June to 8 September through two routes. 
2. What is the eligibility of participating in Kailash Mansarovar Yatra 2018?
Applicants for this Yatra must be at least 18 years and not more than 70 years on 1 January 2018 to be eligible to apply for this Yatra. 
3. How much will the Kailash Mansarovar Yatra 2018 cost a person? What are the routes through which it will pass?
There are two routes for this Yatra. The route through Lipulekh Pass (Uttarakhand), which involves some trekking is estimated to cost about Rs.1.6 lakh per person. It will be conducted in 18 batches of 60 pilgrims each. The duration of the Yatra is 24 days for each batch including 3 days in Delhi for preparatory work. This route passes through important sites like Narayan Ashram, Patal Bhuvaneshwar etc. Yatris can also see the scenic beauty of Chialekh Valley, or the 'Om Parvat' which has the natural occurrence of snow in the shape of 'Om' on this mountain. 
The route through Nathu La Pass (Sikkim) is motorable and suitable for senior citizens unable to undertake arduous trekking. From Gangtok the route passes through scenic places like Hangu lake, and through the vast landscape of the Tibetan plateau. It is estimated to cost about Rs.2 lakhs person, and duration would be 21 days including 3 days in Delhi for preparatory work. This year 10 batches of 50 pilgrims each are scheduled for this route.
As in previous years, first time applicants, medical doctors, and married couples would have priority. Senior citizens would have priority on the Nathu La route if they opt for it. Two persons may apply and undertake the Yatra together, subject to conditions. Yatris can select both routes indicating priority or select only one of the routes. They will be allotted a route and batch through computerized draw of lots.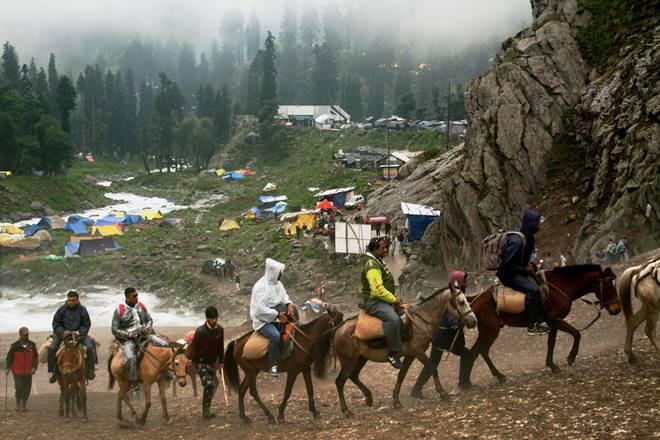 4. How to apply for Kailash Mansarovar Yatra 2018? How are applicants selected?
The registration for this Yatra on the website https://kmy.gov.in is a fully online process. Applicants have to scan and upload passport pages containing personal details (photo page), address details (last page), and a photo to complete the application. The online form has necessary guidelines in Hindi and English languages to complete the form. Incomplete applications would be automatically cancelled after the cut off date.
Selection of applicants will be through a fair computer-generated, random, gender-balanced selection process. Applicants will be notified of their selection after the computerized draw through automated email or SMS. 
After selection, applicants have to pay the confirmation fee as detailed on the website, to confirm their participation. Applicants can also get information, and track the status of their application through interactive helpline No: 011-24300655.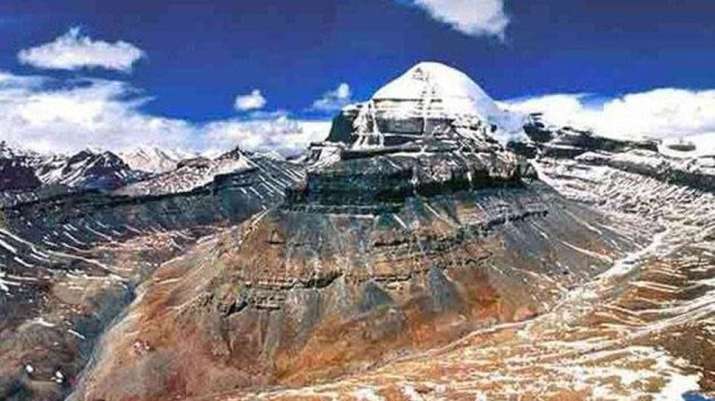 5. Is passport a must to undertake trip to Kailash Mansarovar?
A valid passport is a must for undertaking the Kailash Manasarovar Yatra.
Steps to apply for trip to Kailash Mansarovar Yatra- FULL DETAILS 
Even though the registration for Kailash Mansarovar Yatra 2018 has ended, here is an insight into the details, so that you don't miss it the next year. 
Before filling the online application:
1. Read all information on eligibility, and Conditions related to the Yatra.
2. Ensure that Acrobat Reader is installed in your computer system.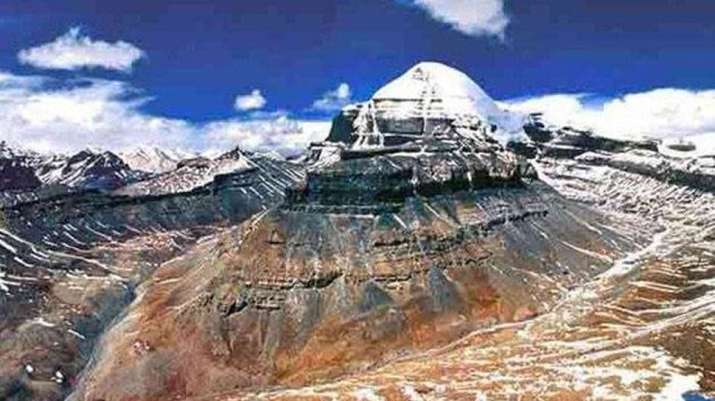 Conditions for Application
(a) Applicant should possess an ordinary Indian passport valid for at least six months as on 01 September of the current year.
(b) It is the applicant's responsibility to feed accurate information complete in every respect including name spellings,date of birth etc.
(c) Incorrect or false information, concealing any material facts in the application form will be ground for disqualification at any stage, including during the Yatra. All payments made earlier will, thus, be forfeited.
(d) Applicants are required to indicate their choice for both the routes in the order of their preferences.
(e) Applicants can also select a place as END-POINT to terminate their Yatra on return leg:
              (i)Route-1 (Lipulekh): DHARCHULA or DELHI.
              (ii)Route-2 (NathuLa): GANGTOK or DELHI.
(f) All fields in the application format are compulsory.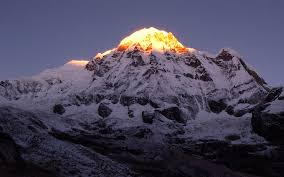 Keep the following items ready:
1. Scanned copy of passport size photograph (in JPG format not exceeding 300 kb in size).
2. Scanned copy of Passport (page containing photo & personal particulars) and last page containing family 
details in <.pdf> format only not exceeding 500 kb in size.
3. If applying with another person, also keep ready the above items(1 and 2) for the person.
4. After successful online registration of your application:
5. Take a printout of the application form and keep with you for reference.
5. You will receive SMS and e-mail after successful submission of the application.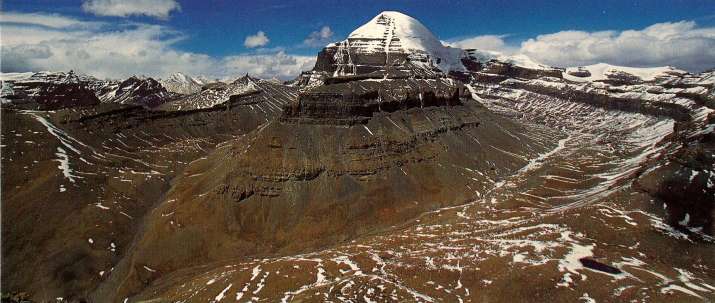 Official sites where you can apply
Kailash Mansarovar Yatra official website: kmy.gov.in