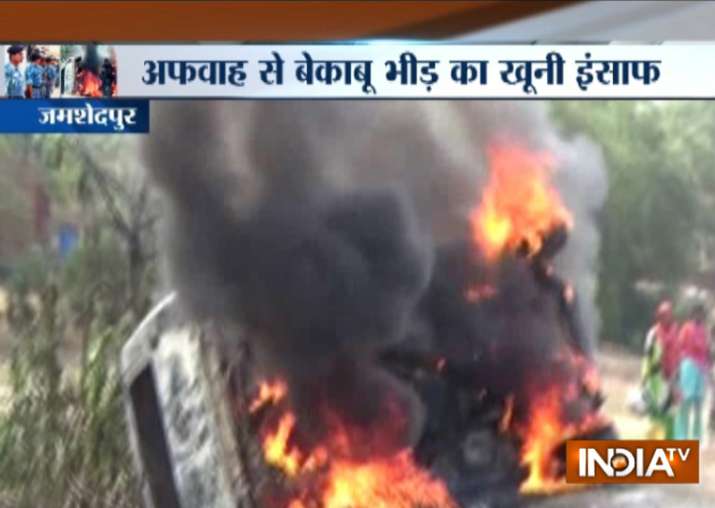 Seven persons, suspected of being child lifters, were lynched by villagers in Seraikela- Kharswan and East Singhbhum districts, the police said on Friday.
The body of a man who was missing after three of his friends were beaten to death yesterday under Rajnagar police station area was found today from Dandugungri Pahari under the same police station area of Seraikela-Kharswan district, said Superintendent of Police Rakesh Bansal.
Three others too, suspected of being child lifters, were lynched by villagers on Thursday on suspicion at Nagadih in East Singhbhum district.
Asked about the situation in Rajnagar, the SP said it is peaceful and well under control.
Jharkhand Chief Minister Raghubar Das announced Rs 2 lakh compensation to the family members of each of the victims lynched by the villagers.
Das strongly condemned the incidents and directed the officials to identify the miscreants who spread rumours about child lifters and those taking law in their hands.
Announcing the compensation, Das asked the officials to ensure that the prevailing peace and tranquillity was not disturbed at any cost, said an official statement here.
The Chief Minister also appealed the people not to pay heed to the rumours that could create disturbance in the society and lead to law and order problem.
Das urged people to inform the police instead for appropriate actions against the culprits.
Last week two persons were beaten to death and as many injured by a mob on suspicion that they were child lifters in Uranium township of Jadugora in East Singhbhum district.
Agitated locals today protested the lynching of three persons at Nagadih in East Singhbhum district and blocked the Bistupur-Station road, demanding arrest of those involved in the incident.