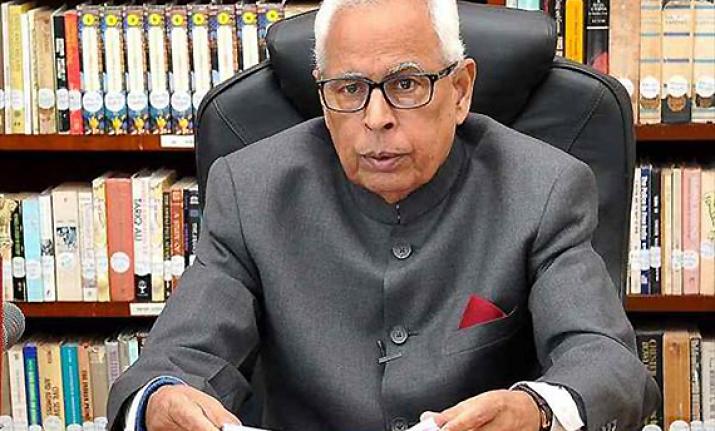 Jammu and Kashmir Governor NN Vohra has called an all-party meeting in Srinagar on Friday to discuss the situation in the wake of the implementation of Central rule in the state.
According to the officials, the all-party meeting, scheduled to be held on Friday evening, has been called to discuss the prevailing situation as well as the challenges that the state is facing.
On Wednesday, Governor's rule was imposed in Jammu and Kashmir the after the BJP pulled out of the Mehbooba Mufti-led government.
The BJP snapped its three-year-old alliance with the regional party citing "larger national interest" and "deteriorating security situation". 
The Governor also placed the legislative assembly in suspended animation till the proclamation of Governor's rule is revoked or varied by a subsequent proclamation, according to a gazette notification. 
The six-year term of the current Assembly ends in March, 2021. 
(With PTI inputs)