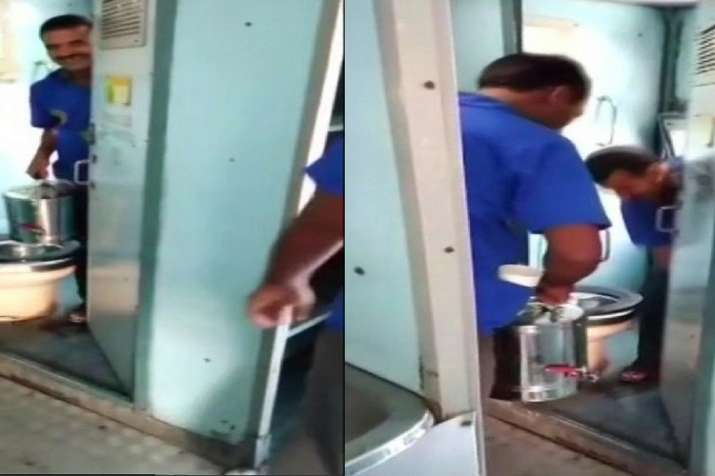 A vending contractor has been slapped with a fine of Rs 1 lakh by the South Central Railway after a video surfaced showing mixing of water from train lavatory in tea and coffee.
In the video, which was widely circulated on social media with a tagline 'Never Drink Tea, Coffee and Soups in Trains, Tea Sellers are using Toilet Water', a vendor was seen coming out of a train toilet with tea, coffee cans, indicating that water was being mixed in the cans inside the toilet.
The incident had occurred on December 2017, on board the Hyderabad Charminar Express at the Secunderabad Railway Station, reports said.
While clarifying about the video being circulated on the social media, Secunderabad Railway Station (SCR) Chief Public Relations Officer, M Umashankar Kumar said; "On basis of the inquiry, stringent action has been taken up against the train vending contractor P Sivaprasad, with whom the identified vendor in the video was employed. A penalty of Rs 1 lakh has been levied on the licensee through the IRCTC, the contracting agency."
Two other persons seen in the video were unauthorised hawkers, he said.
The Commercial Department of the SCR has been carrying out extensive drives against unauthorised hawking at the Secunderabad railway station in the last few months, during which all such hawkers including the two shown in the video have been removed, clarified Kumar.
Meanwhile, authorities have been placed on high alert to ensure such incident won't recur.
(With PTI Inputs)