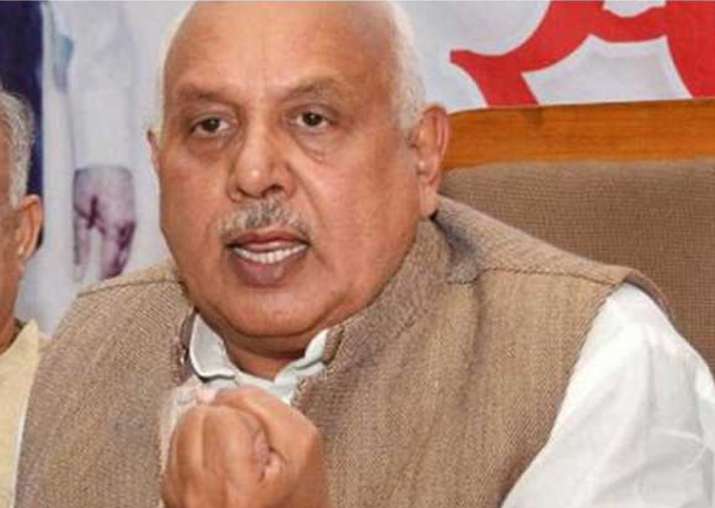 The demands to declare India a 'Hindu Rashtra (nation)' are "unnecessary" as India has been one since ancient times, Uttar Pradesh's Agriculture Minister Surya Pratap Shahi said today. 
Speaking to reporters, Shahi also blamed opposition parties alleging they were trying to instigate farmers in neighbouring Madhya Pradesh. 
"India has been a Hindu rashtra since the ancient times....The demands for declaring it as such are unnecessary," Shahi said. 
India is already a Hindu rashtra as per its historical and cultural heritage, the minister stressed. 
BJP's Salempur MP, Ravindra Kushwaha, who was present, however maintained silence over the issue. 
Replying to another question, Shahi appealed to the farmers of Madhya Pradesh to desist from violence and exercise restraint. 
"The agriculture growth rate has gone up from seven per cent to 18 per cent during the Shivraj Singh government and all that has been done for farmers by his government. Congress could not manage it in 55 years," Shahi said. 
He also referred to the various steps being taken by the UP government in the interest of farmers. 
Blaming the Congress and other opposition parties for the problems in Madhya Pradesh, Kushwaha alleged that they had "misled and instigated farmers in a planned manner".