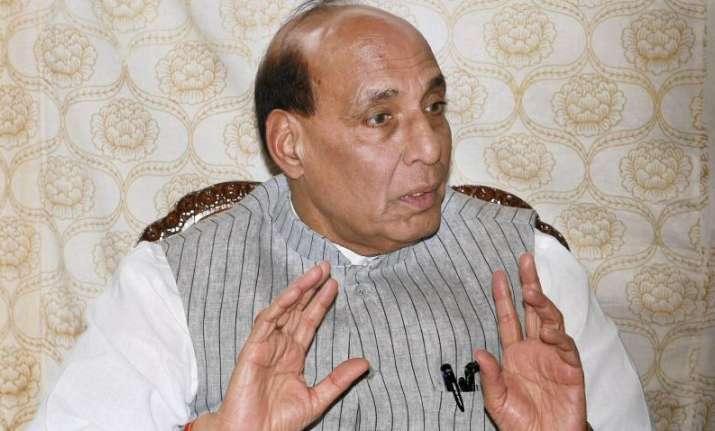 The Home Minstry has santioned one-tim fund of Rs 105 crore for raising two women battalions of Jammu and Kashmir Police, as promised by Hoem Minister Rajnath Singh during his recent visit to the state. 
To enhance the representation of women in the State Police, the Union Ministry of Home Affairs has approved raising two women battalions for Jammu and Kashmir Police, an official statment said on Wednesday. 
One battalion each would be raised for Jammu region and Kashmir region. Sixty per cent of posts would be kept reserved for women of 10 border districts namely, Jammu, Samba, Kathua, Poonch, Rajouri, Baramulla, Bandipora, Kupwara, Kargil and Leh, the statement said, adding that this will provide direct employment to over two thousand (2014) deserving women in Jammu and Kashmir.
The recruitment process would be completed by the state hovernment within one year. The one-time fund requirement on account of buildings, mobility, arms and ammunition, etc to the extent of Rs 105 crore for raising of these two women Battalions of J&K Police would be borne by the Government of India and the recurring expenses towards salary, etc would be borne by the Jammu and Kashmir government.
Union Home Minister Rajnath Singh had announced the Centre and state will work together to raise two women battalions in the state police during his visit to J&K on June 7-8, 2018.