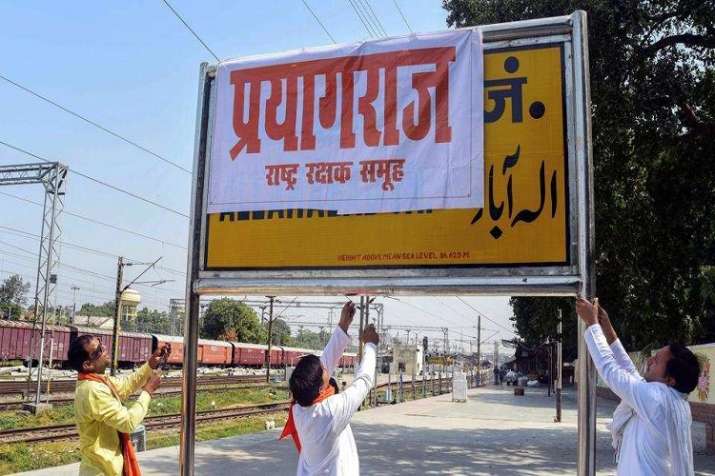 Hearing of a PIL challenging a recent Uttar Pradesh government notification renaming Allahabad as Prayagraj was on Wednesday deferred till November 13, by the Allahabad High Court. Chief Minister Yogi Adityanath and Urban Development Minister Suresh Khanna have been made respondents in the PIL filed by lawyer Sunita Sharma.
The other respondents include the chief secretary, advocate general, chairman of the Board of Revenue and chief secretary (revenue).
A division bench of Justice AP Shahi and Justice Ajit Kumar directed the counsels appearing for the petitioner and the additional advocate general, appearing for the state government, to prepare the case.
Changing the name of a district is no res-integra (not without precedent), the court observed.
The changing of names of Kolkata, Bengaluru and Mumbai was challenged in different high courts.
Changing the name of Allahabad, which has been used for hundreds of years, to Prayagraj is neither in interest of the public nor the government, said Sharma in the PIL.
According to the counsel of the petitioner, Vijay Srivastava, other ground taken in the PIL is that a huge amount of public money would be spent in renaming the district.
The PIL also objects to the declaration of Kumbh, 2019.
Changing the name of such a huge religious gathering is not proper, he said.
On the basis of all these grounds, the petitioner has requested the court to declare the notification of the state government dated October 18, 2018, whereby the name of Allahabad district was changed to Prayagraj, as unconstitutional.