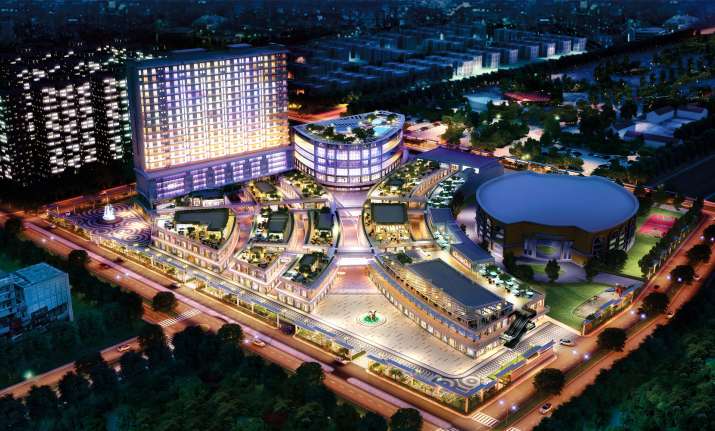 Indirapuram Habitat Centre (IHC) was sealed by the Revenue department of the district on Wednesday over non-payment of property tax dues to the tune of Rs 49 crore of the Ghaziabad Development Authority (GDA). 
The matter was pending with the state government as the owners were seeking some relaxation in penalty and interest amount, officials said.
The district magistrate and vice chairperson of GDA Ritu Maheswari said that action has been initiated by the Revenue department (Tehasil). The move has affected at least 100 shop owners. 
Last year, some illegal constructions were found inside the Indirapuram Habitat Centre, for which the owners have not paid the third installment of compounding fees which is more than Rs 104 crore, the officials said.
Maheshwari said that permission was granted by former vice chairman on November 21, 2015, to pay compounding fees in installments, but the company did not submit the third installment which was due on May 24 last year.
This installment, including the interest, is more than 104 crore rupees, she said.
Last year, after sealing the habitat centre, the owners had deposited Rs 70 crore. For the rest of the amount the owners approached the state government and sought exemption from payment of the GDA dues.
The government has denied to give any relief to the owners.
Following the orders and recovery certificate which was issued by the revenue department, the Revenue department sealed the commercial complex and semi-constructed portion.
The owners will now have to pay 49 crores, instead 44 crores, as the interest has enhanced on the balance dues.It would remain sealed till the payment of arrears, Maheshwari added.
(With PTI inputs)