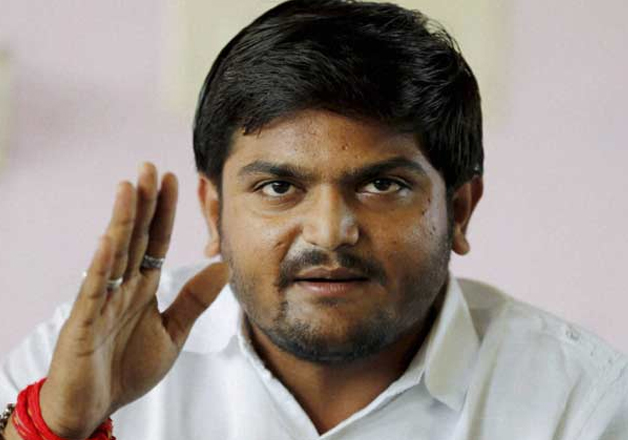 Scores of supports of firebrand Patidar leader Hardik Patel today entered into a brawl with toll plaza staff on Udaipur-Ahmedabad highway as they demanded free crossing for their leader's cavalcade. 
The scuffle led to a traffic jam on the highway. However, the situation was brought under control immediately after the administration learnt about the incident. 
Hardik Patel earlier this morning left for Gujarat after spending six months away from his home state as per the Gujarat High Court's order.
The 23-year-old leader, who had shifted base here, left for Gujarat along with his supporters in four vehicles and reached the Gujarat border to a hero's welcome. 
Varun Patel, a leader of the Patidar Anamat Andolan Samiti (PAAS), said that around a lakh workers have been asked to assemble at Ratanpur and Himmatnagar to welcome Hardik. 
"His return will mark round 2 of the Patel agitation. He will then spell out the future course of action," Varun said.
The PAAS has organised a mega welcome at the entry point to the state where his supporters in as many as 2,000 cars will converge, while there will be hundreds of others to greet him with garlands.
According to PAAS spokesperson MJ Panara, Patel will address a mammoth rally of nearly two lakh Patidars in Himmatnagar in North Gujarat.
Significantly, after his rally he will drive down straight to the residence of former Chief Minister Keshubhai Patel 'to seek his blessings'. 
Hardik Patel will leave Ahmedabad for Pune on later to attend a students' parliament in where Vice President Hamid Ansari, Rajasthan State Assembly Speaker Kailash Meghwal, film producer Prakash Jha and journalist will also be present.
The 23-year-old face of the Patidar or Patel agitation for reservation in government jobs and colleges was granted bail in a sedition case on the condition that he would stay out of Gujarat for six months. That deadline ended today.