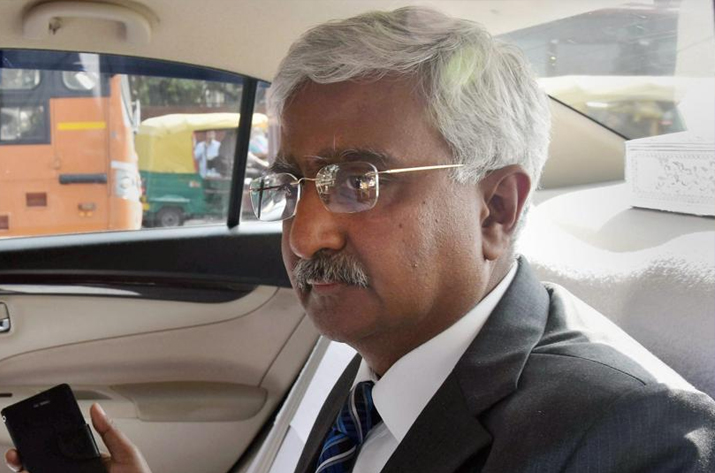 VK Jain, adviser to Delhi Chief Minister Kejriwal, has been taken into custody by city police in connection with the alleged assault on Chief Secretary Anshu Prakash at CM's residence.
According to reports, Jain had called Anshu Prakash and asked him to participate in the meeting on Monday night at CM's residence where he was allegedly assaulted by ruling party MLAs.
Police arrested Jain from his house in Maharani Bagh. Initially, police said that he is only being questioned to help with the probe as he was present at the CM's house on Monday night when the incident took place.
In his letter to police on Tuesday, Anshu Prakash had also said that Jain had asked him to come to Kejriwal's house on Monday midnight.
"Yesterday, i.e on 19.2.2018, I was informed on telephone around 8.45 pm by Advisor to Chief Minister Shri V K Jain that I have to reach CM's Residence at 12.00 midnight to discuss with Chief Minister & Deputy Chief Minister the issue of difficulty in release of certain TV Advertisement relating to completion of 3 years of current Government in Delhi," he wrote in the letter.
Late last night, AAP MLA Prakash Jarwal was arrested in connection with the case.