Massive search and rescue operations are on in war footing in the Bay of Bengal, about 300 kilometers East of Chennai, to locate the missing Indian Air Force aircraft AN-32.
The plane went missing yesterday while flying from Chennai to Port Blair with 29 people on board. Those on board comprised six crew members, 15 personnel from the IAF, Army, Navy and Coast Guard, and eight civilians who were family members of the personnel.
PRO of the Indian Navy, Captain DK Sharma said, the Air Force, Navy and Coast Guard are engaged in intensive search operations to locate the aircraft.
Defence Minister Manohar Parrikar, who arrived here earlier in the day, made an aerial survey of search and rescue operations.
"The search is going on. If there is any substantial development it will be made known," Wing Commander Anupam Banerjee, Public Relations Officer for IAF said.
The aircraft, an upgraded AN-32 belonging to 33 Squadron, took off from Tambaram Air Force Station in Chennai at 8.30 am, and was expected to land at Port Blair in the Andaman and Nicobar Islands at 11.30 am, officials said, describing it as a "routine sortie".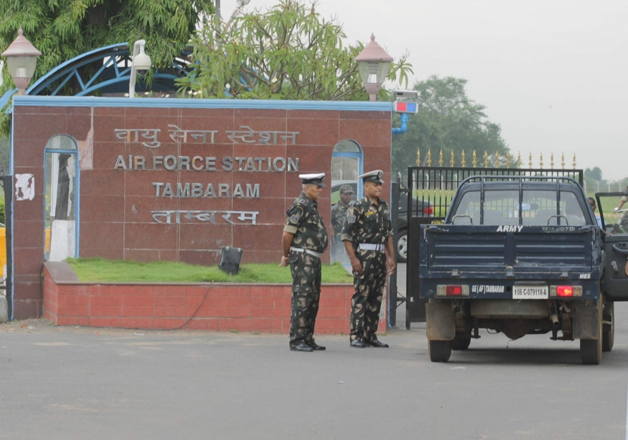 According to a report submitted to Parrikar by Air Force Chief Air Chief Marshal Arup Raha, according to the recorded transcript of Chennai air traffic radar, last pickup was 151 nautical miles east of Chennai, when the aircraft was observed to have carried out a left turn with rapid loss of height from 23,000 feet.
A massive search and rescue operation involving aircraft, helicopters, ships and a submarine was launched immediately to find the plane that went missing around 300 km off Chennai, and will continue through the night.
The last contact with the aircraft was established roughly around 15-20 minutes after the take-off, sources said.
According to the IAF, the AN-32 is a twin engine turboprop, medium tactical transport aircraft of Russian origin. It can carry a maximum load of around 6.7 tonne or 39 paratroopers. The aircraft's maximum cruise speed is 530 kmph.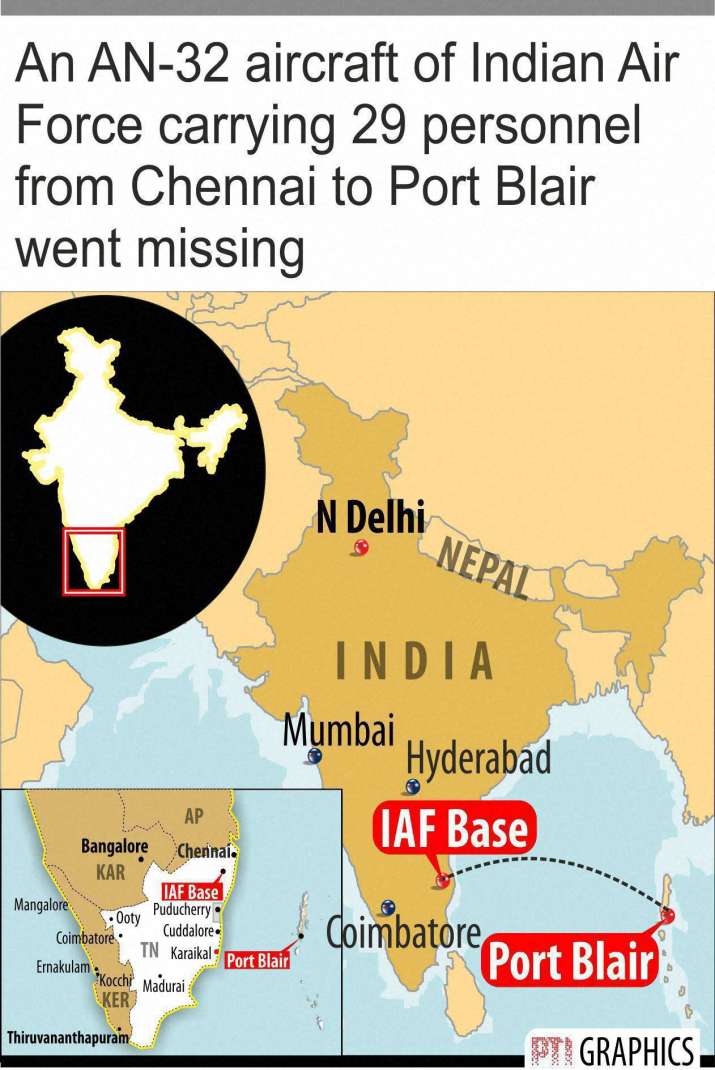 "Planes are designed to fly even during an emergency. There will be reaction time to the pilots facing an emergency to send out messages for help or turn towards safety," an Indian defence forces pilot said.
According to the pilot, an AN-32 aircraft will not drop down like a stone or vanish into thin air in the case of normal emergency, as there will be reaction time.
"But in the case of a catastrophic threat, the pilots will not have the necessary reaction time," he said, while noting that "an aircraft will not always be on the radar".
Coming to the probable cause of its vanishing suddenly, he said, "The possibilities of different catastrophic events happening in the sky cannot be ruled out. For example if an aircraft is caught in a strong thunderstorm, then a plane is as good as a paper caught in the storm. The storm will throw the plane like a stone."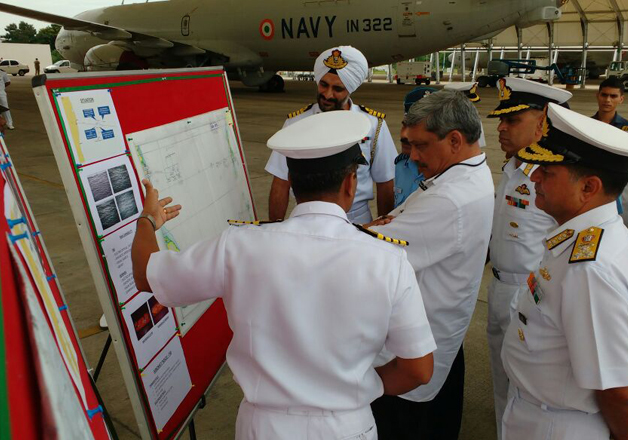 The other catastrophic events that can happen to a plane were sudden failure of all the engines; devastating fire; fuel leakage, jamming of flight controls, loss of flight controls due to fire; power and electrical failure and others.
He said in the best case scenario if the AN-32 had come down gradually then it would have been picked up by some radar or the pilots would have the time to react.
Normally a plane is fuelled taking into account the emergency deviations that may arise - the need to go back to the airport from where it took off or to some other nearby airport in case of an emergency, he added.
The incident comes a year after a Coast Guard Dornier aircraft with three crew members on board for a routine surveillance flight went missing. The search team found its black box nearly a month later. The skeletal remains and personal belongings of the crew members were recovered from the sea bed off the Tamil Nadu coast.