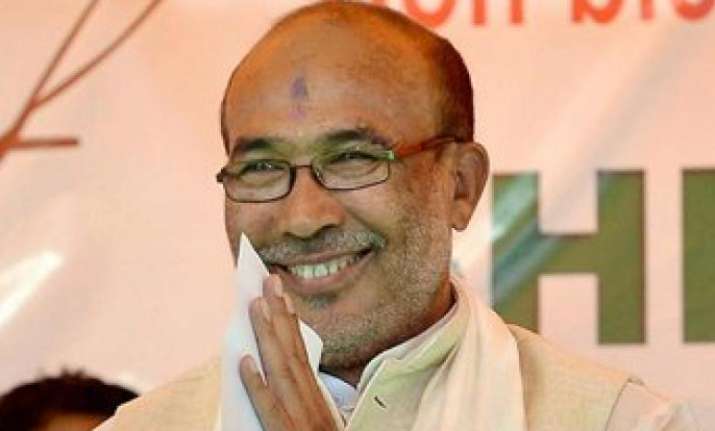 An Air India flight with 160 passengers on board, including Manipur Chief Minister Nongthombam Biren on board suffered a bird hit while landing at the Guwahati airport.
Confirming the incident, an Air India spokesperson said the flight carrying 160 passengers was grounded for inspection by a team of engineers. 
"God is gracious enough our AI flight was hit by a flying bird and airplane landed safely in Guwahati today. The impact is so powerful that it could make a hole. It was occurred when it descend and wheel unfolds. Thank god, Staying at Guwahati today along with around 160 passenger", the chief minister tweeted. 
"Air India management in the Guwahati airport is so poor and ineffective. Till now many passengers are inside the airport without food and accommodation. Only three AI staff seen there. Extra flight also not possible until tomorrow afternoon as per AI authority", he added.
In response, the Air India spokesperson said the airlines did its best to take care of the stranded passengers. "After the aircraft landed in Guwahati, the airport staff found it was a bird hit so the plane was grounded for further inspection. We did our utmost to take care of the stranded passengers," the spokesperson told PTI. 
He also said that the Air India has sent "men and material" from Kolkata to Guwahati to check the aircraft and they are on the job of making the aircraft air worthy. The spokesperson further said that the Air India is operating an additional flight to fly stranded passengers which will depart for Imphal this afternoon.