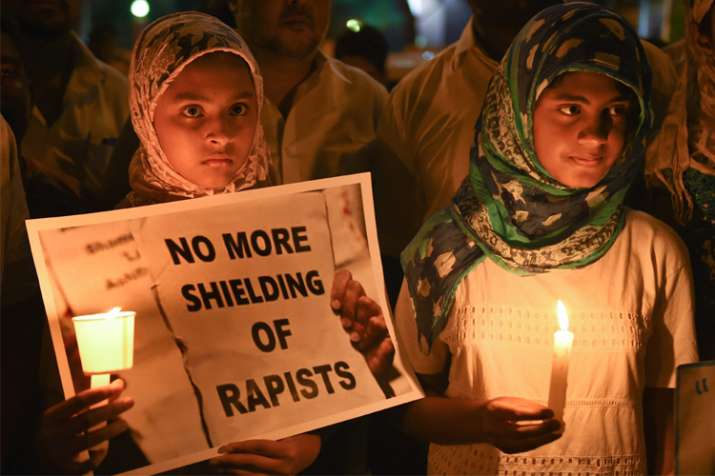 Amid the nationwide outrage over the shameful Kathua and Unnao incidents, a group of former civil servants wrote a strongly-worded open letter to Prime Minister Narendra Modi on Sunday asked him to check the nation's "free fall into anarchy" by acting tough against the culprits of the rape cases and the perpetrators of hate crimes across the country.
Holding Modi responsible "more than anyone else" for the "terrifying state of affairs" and pointing out that both in Uttar Pradesh (Unnao) and Jammu and Kashmir (Kathua) it is his party (BJP) that is in power, the 49 former civil servants who included Aruna Roy, Harsh Mander, Wajahat Habibullah, Jawahar Sircar and NC Saxena, termed the present state of affairs an "existential crisis".
"This is a moment of existential crisis, a turning point — the way the government responds now will determine whether we as a nation and as a republic have the capacity to overcome the crisis of constitutional values, of governance and the ethical order within which we function...Prime Minister, we write to you not just to express our collective sense of shame and not just to give voice to our anguish or lament and mourn the death of our civilisational values -- but to express our rage. Rage over the agenda of division and hate your party and its innumerable offshoots have insidiously introduced into the grammar of our politics, our social and cultural life and even our daily discourse," they said in the letter.
"The bestiality and the barbarity involved in the rape and murder of an eight-year-old child shows the depths of depravity that we have sunk into. In post-independence India, this is our darkest hour and we find the response of our government, the leaders of our political parties inadequate and feeble. At this juncture, we see no light at the end of the tunnel and we hang our heads in shame. Our sense of shame is all the more acute because some of our younger colleagues... also seem to have failed in their duty," the letter added. 
The group also called upon the prime minister to reach out to the families of the victims in the Unnao and Kathua rape cases and "seek their forgiveness on behalf of all of us".
"In the memory of these innocent children and all other victims of hate crime, renew a pledge to offer special protection to Muslims, to Dalits, to members of other minority communities, to women and children so that they need not fear for their life and liberty and any threat to these will be extinguished with the full force of the state authority," the letter read.
The group has also demanded the convening of an all party meeting "to deliberate on ways in which the phenomenon of hate crime can be tackled socially, politically and administratively".