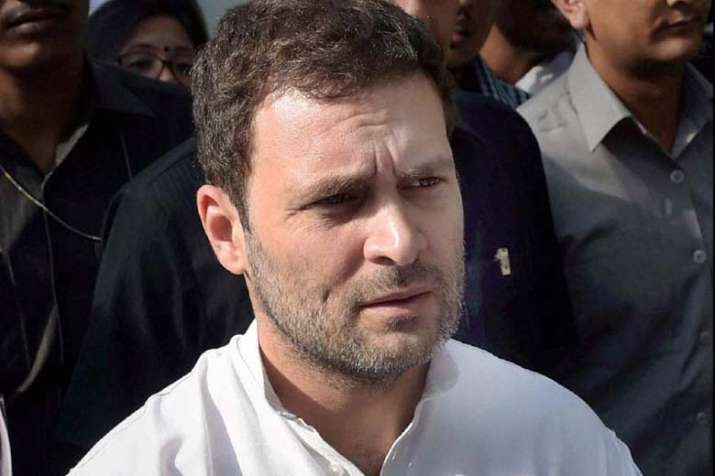 Taking a jibe at Narendra Modi-led central government, Congress president Rahul Gandhi on Wednesday said that the brightest were fleeing the "sinking ship" as the "invisible hand" of the RSS was steering it into rocks.
Describing the situation as "crazy", Rahul alleged that PM Modi was "fast asleep".
Rahul hit out at the government after Union Minister Arun Jaitley announced that Chief Economic Advisor Arvind Subramanian was leaving the Finance Ministry.
 
Gandhi took a dig at the Union minister for breaking the news on Facebook and questioned whether Jaitley, who held the finance portfolio before undergoing a kidney transplant surgery in mid-May, continued to be the finance minister. 
"Ex? FM is locked in his room, breaking news on Facebook. BJP treasurer has the keys to the Indian economy," he tweeted. 
"The brightest flee the sinking ship, as the invisible hand of the RSS steers it onto the rocks. Meanwhile, Captain DeMo is fast asleep. It's crazy out there!," he claimed.
Ex ? FM is locked in his room, breaking news on FaceBook.

BJP Treasurer has the keys to the Indian Economy.

The brightest flee the sinking ship, as the "invisible hand" of the RSS steers it onto the rocks.

Meanwhile, Captain DeMo is fast asleep.

It's crazy out there !

— Rahul Gandhi (@RahulGandhi) June 20, 2018
(With PTI inputs)