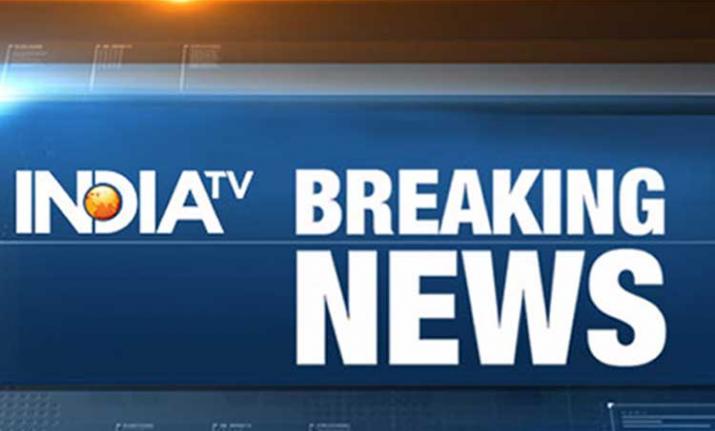 Daily dose of news plays very important role in our daily life. For some people, the morning is incomplete without knowing about what's happening across the world. Some digital-savvy people have a habit of consuming news even when they are travelling or in their free time. In today's world, where people rely on news websites for everything that's happening around, IndiaTV News provides you all breaking news, latest news, breaking story videos, Live TV and top shows of IndiaTV, country's leading news channel on a single platform to ensure you don't miss anything important.
Internet, Twitter, Facebook are buzzing with breaking news and news alerts from India and rest of the world. You can find here all breaking news alerts and latest news updates on just one page. IndiaTV Digital covers all top news as and when it happens and ensures its readers don't miss anything important.
BREAKING NEWS OF OCTOBER 30:
4:00 pm: Enforcement Directorate files reply opposing anticipatory bail plea filed by P Chidambaram in the Aircel Maxis case.
3:40 pm: If RBI Governor steps down, then certainly it's the consistent policy of Modi govt to pull down independent organisations in their 4 years of rule. If he resigns,it'll be interference in autonomy of RBI. Like they destroyed CBI autonomy,now it's RBI's turn:Asaduddin Owaisi, AIMIM
3:20 pm: Patiala House Court reserves the order on the bail plea of CBI DSP Devender Kumar. He was sent to 14-day judicial custody yesterday.
3:00 pm: Excise Dept seized an ATM cash van,carrying 100 cartons of liquor in Gaya's Dobhi today
2:35 pm: Anupam Kher has resigned from the post of Film and Television Institute of India (FTII) Chairman citing 'busy schedule'.
2:15 pm: Military Helicopter crashes in Farah province: Ministry sources confirmed that Farid Bakhtawar, head of Farah provincial council, Jamila Amini. a council member&Nematullah Khalil, dy commander of western military corps among the dead. At least 20 people were killed
1:50 pm: News Cameramen Association (NCA) condoles killing of DD cameraman Achutyanand Sahu in Naxal attack in Dantewada. General Secretary Surinder Kapoor says, "Our thoughts are with the bereaved family. We stand in solidarity with mediapersons who work in such dangerous situations."
1:30 pm: Vehicle of District Magistrate Swati Bhaduria attacked in Chamoli, allegedly by a businessman today when the DM's vehicle that was going to drop her child at an Anganwadi hit his motorcycle & caused a minor scratch. Accused arrested.
01:01 pm: Supreme Court Collegium has recommended elevation of 4 High Court Chief Justices as SC judges. Chief Justice Hemant Gupta of Madhya Pradesh HC,Chief Justice R Subhash Reddy of Gujarat HC,Chief Justice MR Shah of Patna HC& ChiefJustice Ajay Rastogi of Tripura HC recommenced to SC
12:32 pm: Sale of firecrackers through e-commerce websites banned pan-India: SC
12:13 pm: Supreme Court today refused to modify its order and said that only green crackers will be sold in Delhi and NCR. SC also said that polluting firecrackers which have already manufactured will not be allowed to be sold in Delhi and NCR.
11:57 am: Jharkhand Anti-Terror Squad (ATS) arrested 6 drug peddlers & seized 14 kg of opium in Giridih. SDPO says, 'Today morning, we caught 6 drug peddlers, 3 male&3 female, in possession of 14 kg of opium worth Rs. 5 lakhs. They were going to supply it to Punjab's Ludhiana & Jalandhar.'
11:56 am: Military Helicopter crashes in #Farah province. At least 20 people were on board the chopper at the time of the crash including #Farah provincial council members and Zafar Military Corps officials. Zafar Military Corps spokesman Najibullah Najibi says no one survived: TOLO News
1:50 am: Nagaland govt today filed an affidavit before Supreme Court in appointment of Lokayukta in the states case. Supreme Court directed the concerned authorities to take necessary steps accordingly. PIL was filed before SC seeking directions to all states for appointment of Lokayukta
11:29 am: Supreme Court today refused to give an early hearing to review petitions on Sabarimala Temple entry for all women matter.  CJI Ranjan Gogoi said temple will open for 24 hours on Nov 5 and Nov 6 and that court has already fixed the matter for hearing after Nov 11.
11:10 am: 1987 Hashimpura mass murders case: Delhi High Court sets aside the trial court judgement that had acquitted 16 Provincial Armed Constabulary (PAC) officials. Convicts all the accused, sentences them to life imprisonment
10:53 am: Supreme Court asks Centre to give details of the pricing and strategic details of Rafale aircraft in a sealed cover to the court, in 10 days.
10:51 am: Chhattisgarh Police Jawan Rakesh Kaushal who was injured in yesterday's Naxal attack in Dantewada succumbs to injuries. Death toll rises to 4.
10:45 am: Today is a day that will be remembered in the history of India. No Indian will ever forget this day: PM at inauguration of Statue of Unity
10:44 am: We are all delighted to be here, on the banks of the Narmada. Today we mark Ekta Diwas. Several people across India are taking part in the 'Run for Unity' : PM 
10:11 am: Pakistan's Supreme Court accepted the 2015 appeal filed by Asia Bibi, a Christian woman sentenced to death on blasphemy charges. Court sets aside her death sentence: Dawn News
10:06 am: Shiv Vihar-Trilokpuri section of Delhi Metro's Pink Line flagged off by Union Minister Hardeep Singh Puri and Delhi Deputy CM Manish Sisodia
10:00 am: Indian judiciary is free & faith of the public in it should be maintained. The nation wants a solution of the dispute regarding Ram Janmabhoomi. We hope the issue will be resolved soon. Justice delayed is justice denied. No discussions have taken place about ordinance yet: UP CM
09:53 am: Those who don't believe in democracy adopt violence. A DD photojournalist from Odisha who was covering for polls was brutally killed (in Naxal attack in Chhattisgarh's Dantewada yesterday). We condemn the people who support such elements (Naxals):Union Minister Dharmendra Pradhan
09:00 am: Afghanistan: At least four people were killed and five others were wounded after a blast targeted a vehicle of the employees of the of Pul-e-Charkhi prison early Wednesday morning, security sources confirmed, reports TOLO News
08:30 am: Trump faces widespread criticism for his decision to end birthright citizenship
07:45 am: Congress President Rahul Gandhi, former PM Manmohan Singh and Sonia Gandhi pay floral tribute at Shakti Sthal, the memorial of former PM Indira Gandhi on her death anniversary.
07:15 am: President Ram Nath Kovind, Vice President Venkaiah Naidu and Home Minister Rajnath Singh pay floral tribute to Sardar Vallabhbhai Patel on his 143rd birth anniversary in Delhi.
07:00 am: Delhi: According to the Air Quality Index (AQI) data, major pollutant PM 2.5 is at 262 (poor) and PM 10 at 283 (poor) in Lodhi Road area.
06:00 am: UK faces prospect of recession and downgrade, S&P warns
04:30 am: United States Secretary of Defense Jim Mattis calls for Yemen ceasefire and peace talks within the "next 30 days": AFP