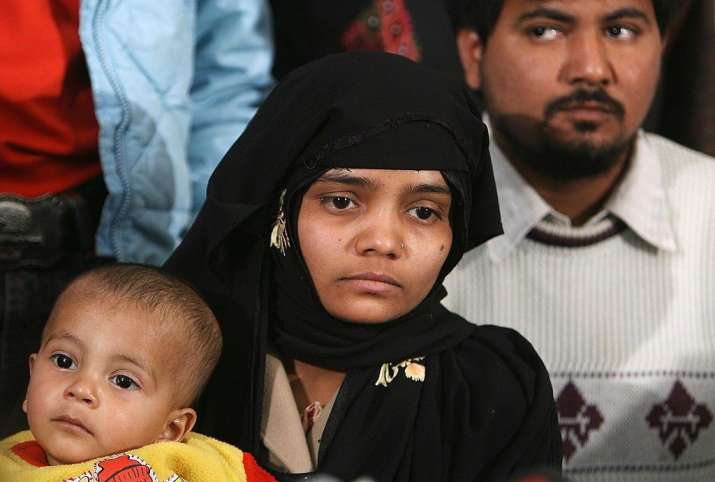 The Supreme Court on Monday asked the Gujarat government to furnish a detailed report on the status of action taken against the policemen found guilty of dereliction of duty in the Bilkis Bano rape case. The court sought a detailed reply from the state government within four weeks. 
The court's order came after Bano's lawyer told the court that policemen who botched up the probe were back on duty even as she asked for a higher compensation. 
Giving Bano permission to ask for higher compensation, the apex court said the petitioner must file a special leave petition (SLP) if they want an increase in compensation.
The Bombay high court had fined each of the convicts Rs 55,000 and directed that the money be paid to Bano by way of compensation.
The top court asked the Gujarat government if a disciplinary inquiry had been initiated against the seven persons – five policemen and two doctors – who were found guilty of failing to perform their duty and tampering with evidence by the Bombay High Court. 
While the government asserted that the seven accused had served their sentence, the court questioned its move to reinstate the police officials. 
The policemen were charged with tampering of evidence by fudging documents and compromising the inquest panchnama (diary).
The victim was 19 years old and pregnant when she was subjected to the horror. The horrifying incidents occurred in Randhikpur village near Dahod on March 3, 2002 when she and around a dozen of her family members were attacked by a mob and many of them killed.
Only Bilkis and two relatives, Saddam and Husain, survived while her mother, sister, minor daughter and other relatives were killed.
In May 2017, the Bombay High Court upheld the life imprisonment sentence of the 12 accused in the 2002 gang rape in Gujarat while setting aside the acquittal of seven persons including policemen and doctors. The court also dismissed an appeal filed by CBI seeking death penalty for three of the convicts.
Terming it as 'rarest of rare' case, the CBI had sought death penalty for three of the 11 convicts on the ground that they were the main perpetrators of the crime.
CBI had alleged that the three men had raped five-month pregnant Bilkis, her sister and her mother on March 3, 2002.